16 Santas Who Are 1000% Done With Christmas
10 December 2015, 16:57 | Updated: 8 May 2017, 17:09
Feliz NaviDON'T.
We're approaching mid-December now and the Christmas adverts have been playing for a full month.
If you're suffering from a severe case of Christmas fatigue, we recommend a strict diet of PopBuzz and Twenty One Pilots. You can also take comfort in the knowledge that no matter how bad December gets, at least you don't have it as bad as Santa Clause.
Or at least not these Santas.
1. This Santa, who will not be checking his list twice. You're not on it.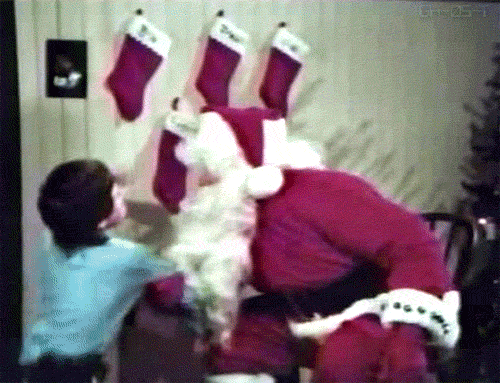 2. This one, who's moved on to a successful break dancing career.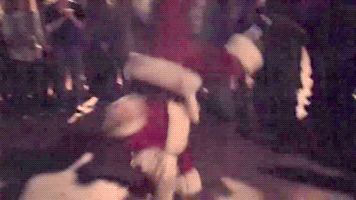 You'll be seeing him on Britain's Got Talent.
3. This one, who sadly fell victim to Party Girl Syndrome.

4.This unfortunate Santa, who just wanted to be down with the kids.
5. This one left all his f***s in his other sleigh.

6. This Santa, who's WILL NOT TELL YOU AGAIN TO GO TO SLEEP.

7. This one, who's ready to sashay away from your greedy a**.

8. This graduate of the Chuck Norris School of IDGAF-ery.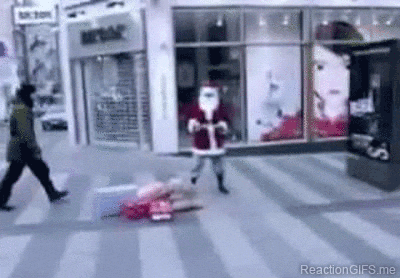 9. This one, who will teach you how to Rudolph.

10. This one, who's just ready for it to be January, tbh.

11. Merry Go Away and a Happy Don't Touch Me.

12. 24580% done with this.

13. This one, who balls too hard.

14. Ain't nobody got time for the chimney.

Merry Christmas, everyone.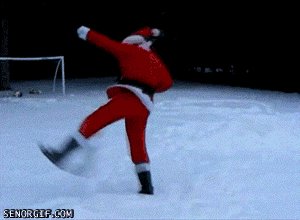 Santa. Out.