Snapchat Is Doing Something Very Special For Halloween And You Can Use It From Tomorrow!
19 October 2016, 14:18 | Updated: 30 October 2020, 14:19
Make sure your Snapchat game is spooky af
By now, we're assuming you've sorted your costume, decided which party to go to and you've even stocked up on candy for the treat-or-treaters to last till Xmas. All you need now is to spookify your Snapchat.
Well, you're in luck! Snapchat has just announced they are rolling out some spooky treats for the Halloween season!
First up in the (underused and undervalued IMO) Bitmojis. Yep, for the next two weeks you'll be able to get your freak on with a Bitmoji Halloween costume. How fabulous! They work the same way they normally do: download the Bitmoji app, create the avatar and then link up your Bitmoji account to your Snapchat. Simples. Here are a few of the options.
It doesn't stop there! You'll be able to create some Halloween geofilters for your party too! And, as we all know, geofilters take any party to the next level. People legit go crazy for it.
We have a feeling we're going to be seeing A LOT more Halloween-inspired filters coming along too. The Red Riding Hood one is KILLING us right now.
Will you be using Snapchat's new feature over the season? Holla in the comments! [H/T: Teen Vogue]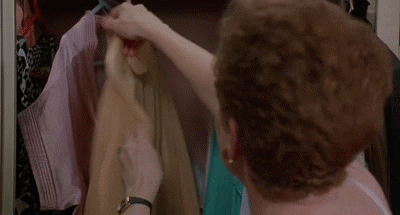 ___ ___ ___ ___ ___
Listen to this week's #PopBuzzPodcast featuring the boys from The Vamps right here on Soundcloud, or download from iTunes, AudioBoom or TuneIn to catch up with all the previous episodes!