Snapchat's "Nerd" Filter Is Actually Way Too Real For These Teens
4 July 2016, 12:10 | Updated: 8 May 2017, 17:09
This new filter is like looking straight in a mirror for these people.
Usually, you only rely on Snapchat filters for fun stuff like adding some dog ears to your otherwise regular face.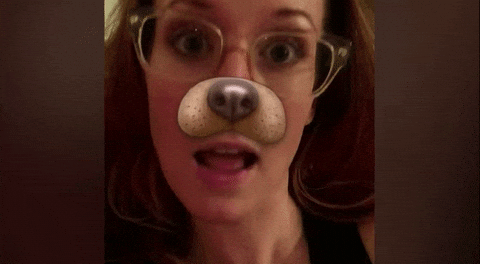 WWW.INGRIDMICHAELSON.COM
Lovely.
But what if the Snapchat filter of the day looked EXACTLY LIKE YOU?!?!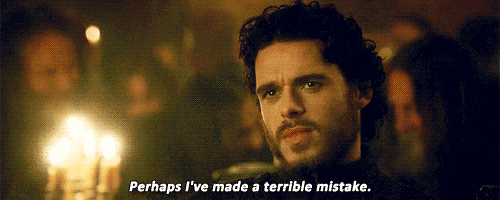 IMGUR
We are through the looking glass here people.
Recently, Mashable reports, teens have been uploading pics of themselves using Snapchat's "nerd" filter (braces and thick glasses basically).
The only problem is, for some people, it's all a bit too real.
OH MY GOD pic.twitter.com/YPnvvwnR1N

— FREDDY (@FreddyAmazin) June 30, 2016
After internet person FreddyAmazin tweeted the above image, similar messages from teens flooded in with further examples of the same problem.
@FreddyAmazin honestly same pic.twitter.com/IoKziOBZV0

— Jose (@Jossemota) June 30, 2016
@FreddyAmazin literally me pic.twitter.com/1kN7MHc4I0

— Megan Dwyre (@MegDwyre) June 30, 2016
@FreddyAmazin welp :/ pic.twitter.com/fEle9UC2oq

— miri (@ItsMurrii) June 30, 2016
What's next guys? People with actual rainbow vomit? Face Swap IRL?
when you think you look funny with the nerd filter on snapchat but then you realize you are the nerd filter pic.twitter.com/p3KfFeh8VW

— lindsee batler (@_llindseyy) July 1, 2016
When you actually don't need a filter to be a round-faced nerd with glasses and braces pic.twitter.com/FFJ1GyTlN1

— the c monster (@cierra_ritchie) June 22, 2016
When you get burned by @Snapchat guess I'm a nerd everyday. You win this round. Dying over this filter pic.twitter.com/KV5VU4K83V

— Lornalolitas (@lorna_moore) June 14, 2016
Full burn.
Nice work Snapchat - you just burned us all.