POLL: Would You Watch TV Shows On Snapchat?
31 March 2016, 15:09 | Updated: 8 May 2017, 17:09
New TV shows are coming to Snapchat - but will you be watching?
Forget about streaming or YouTube content - the future of TV has just arrived and it's in an unlikely new place: Snapchat.
FALLONTONIGHT.TUMBLR.COM
That's right, your favourite video-based messaging service has been experimenting with original programming for a while now but this week, things have taken a new turn as Deadline reports that Comedy Central is renewing its 4 existing Snapchat shows and adding a further 7 to its roster.
At the moment these shows are obviously only a few minutes long but think of the future possibilities - would you binge watch a show on your Snapchat? What if you could put filters over the characters' faces? Or save bits and edit them into GIFs while watching?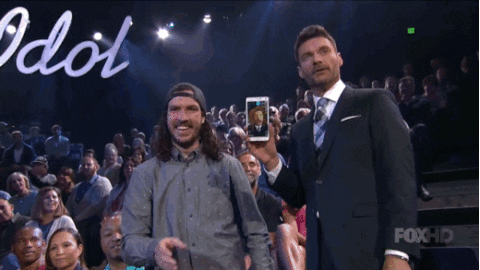 AMERICANIDOL.TUMBLR.COM
The new Comedy Central shows include Swag-A-Saurus With James Davis which will explain internet slang, Guber Pool which is a sketch show set in an Uber and Animal Lolz which will pretty much deliver what it says.
So how does this work exactly? The "discover" section has obviously been a feature of Snapchat for a while now but this expansion of original programming, especially by a company this established, shows that TV networks clearly see some value in putting new content straight into your phone before anywhere else.
What do you guys think? Is there a future for Snapchat TV shows? Or do you just use it to chat to your friends?
Let us know now!