Here's What You Need To Know About Snapchat's AMAZING New Update
30 March 2016, 16:01 | Updated: 8 May 2017, 17:09
But what does that new Hourglass emoji mean? WHAT DOES IT MEAN?
Snapchat just got a major facelift. In a bid to compete with messaging giants Facebook and WhatsApp, the app has been updated - and the additions are LIFE CHANGING.
Until now, the chat section of the app has been everyone's least favourite part - let's be real. But thanks to a bunch of new features - including live video and audio calls - the chat section is about to become your FAVOURITE part of Snapchat.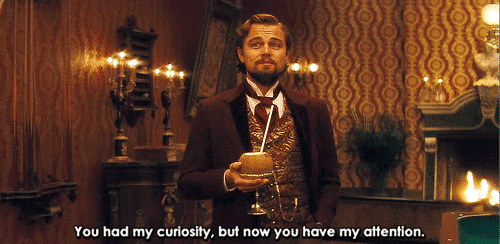 God, remember when the most exciting thing about Snapchat was sending 3 second pictures to your friends before they disappeared forever? Hold onto your hats, everyone!
Here's what's new:
Snapchat Stories
No longer will you have to continually scroll down your list of friends and tap to watch their stories. With just one tap, you can watch every single live story in one go. Had enough of that 10 second video? Tap to move on. Don't want to watch a certain person's story? Swipe left and say SAYONARA!
Stickers
You can now send stickers in the Chat feature. Depending on your vibe, you can send HUNDREDS AND HUNDREDS of obnoxiously colourful and emotive stickers to your pals in response to their previous message.
Video and Audio Calls
Unless you hadn't already discovered it, there was a feature on the olddddddd Snapchat that enabled you to live chat with a friend, if you were both in the chat feature. But in the newwwwww Snapchat, you can just call them whether they're chatting to you or not, meaning you can explore the rest of the app while you're having a convo. Snapchat is a PHONE now.
Video Notes
You can now send bursts of video in the chat feature! If you're not feeling what the stickers feature has to offer, you can record up to 10 seconds of a gif-like loop to send to your friend as a reaction. They play audio too! Cut to us sending everyone "Yaaaaas" loops after every message.
Audio Notes
You can now also send a recorded voice message to your pals if you're too busy to type (or lazy... hey, we're not judging!)
The New Hourglass Emoji
This handy little addition tells you and your equally snap obsessive friend when your snap streak is about to run out. LIFE. SAVER.
THE HOURGLASS ON THE SNAPCHAT UPDATE MEANS THAT YOU NEED TO SAVE THE STREAK RT TO SAVE LIVES

— OD (@olivia_dionisio) March 29, 2016
THE HOURGLASS ON SNAP MEANS YOU COULD LOSE THE STREAK THIS IS THE BEST THING THATS EVER HAPPENED TO ME THX FOR LOOKIN OUT SNAP

— kenny (@PenzienMakenna) March 29, 2016
This hourglass on snapchat is giving me anxiety

— Taylor Johnson (@98taylorjohnson) March 30, 2016
You can view the full feature demonstrations on Snapchat's own snap-story.
Snapchat... saving lives since March 2016. :prayer hands emoji:
ABC / via giphy.com