This Is Not A Drill, You Can Now ZOOM On Instagram!
31 August 2016, 20:15 | Updated: 8 May 2017, 17:09
We repeat... you can now ZOOM on Instagram!
IMPORTANT NEWS! Instagram has just announced their latest feature and it's a life changing one. As of RIGHT NOW, you can now pinch zoom on Instagram photos!
The caption reads: "Starting today, you can pinch to zoom on photos and videos in feed, on profiles and on Explore. Dive into an adorable puppy's smile or into every detail of your friend's new shirt. Over the past six months, you've seen many exciting changes come to Instagram, from a new icon to longer videos and even a new way to share everyday moments with Instagram Stories. And as things change, we're still focused on improving the core parts of Instagram. Zoom is available today for Instagram on iOS. Zoom will be available on Android in the coming weeks."
Finally! Our prayers have been answered and the internet is LIT right now!
You can zoom on Instagram now. My grandma wishes came trueeeee I can zoom in on food pics now and make myself even more hungry!

— Chachi Gonzales (@chachigonzales) August 31, 2016
congrats to all the moms across the world who will finally be able to zoom in on instagram https://t.co/zpyInLuWIc

— Ben J. Pierce (@BenJPierce) August 31, 2016
Now with Instagram zoom you won't accidentally like your crush's pic from 37 weeks ago

— Javi Moreno (@Javi386) August 31, 2016
You can pinch to zoom on Instagram now?! One more tool for suspicious girls to further their inherent investigating skills added!

— Megan Batoon (@meganbatoon) August 31, 2016
You can now zoom in on Instagram. Which essentially just triples the fear of an accidental double tap. So good luck everyone.

— IncrediblyRich (@IncrediblyRich) August 31, 2016
Sleuthing skills at the ready, friends - it's finally time to zoom into those group shots! Beware of the double tap!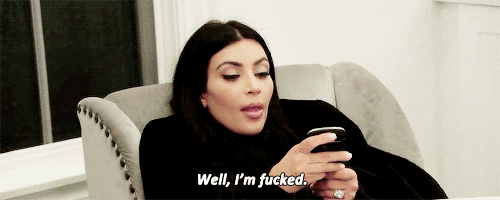 via giphy.com