Snapchat Is Losing To Instagram And Here's Why
31 January 2017, 11:35 | Updated: 8 May 2017, 17:09
This isn't a good sign.
You know how people predicted the death of Snapchat when Instagram launched it's Stories feature back in August? Well, if this latest evidence is to go by, they might be right.
According to a report on TechCrunch, analytics providers, social media celebrities, and talent managers told TechCrunch they've seen a decline in Snapchat Stories usage since Instagram Stories launched. Most reported declines in view range between 15 to 40 percent, while Instagram Stories views are going through the roof.
And to make matters worse, in the 25 weeks since launch, Instagram Stories reached 150 million daily users. That's the same amount of users on the whole Snapchat app - in June 2016. No more increases in users have been reported by Snapchat since, meaning it is likely that Instagram Stories has now surpassed Snapchat in daily users.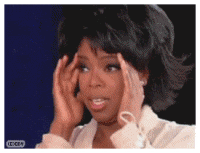 GIPHY
So why has this happened? And is there anything Snapchat can do about this?
The general feeling is that Instagram has made it too convenient to use it's Stories feature rather than opening another app. In the TechCrunch report, it mentions how Snapchat's decision to remove the autoplay function in stories has impacted plays. Several of their sources believe that by making it less convenient to watch a day's worth of Snapchat in one sitting, it lost out to Instagram's own auto-play feature. And, if we're being honest, we're realyl lazy and removing the Snapchat Auto-Play feature did result in watching less Snaps for us.
Ultimately, less plays = less reach, and if you want the most people to view your videos, why would you stay on Snapchat when you can reach more people on Instagram?
One social talent agent, Charlie Buffin, who represents some former Vine stars, says one of his top creators, Hannah Stocking, saw her Snapchat Stories views fall from 150,000 on August 16th to 90,000 on January 17th despite massive growth on other platforms like YouTube, and Instagram where she rose from 1.2 million to 4.3 million followers in the same time frame.
The one saving grace, according to this report, was that users under 25 in the US, who are completely immersed in Snapchat, are unlikely to stray to Instagram stories. We also have a feeling that as long as Snapchat continues to develop unique features and, let's be real, the best filters in whole god damn game, then we're sure they're still in with a chance. While Instagram/Facebook continue to just lift ideas off other social sites, Snapchat is truly an innovative brand. We wouldn't put it pass them to create new features to have people running back.
So, Instagram might have won the battle of daily users, but it's yet to win the war.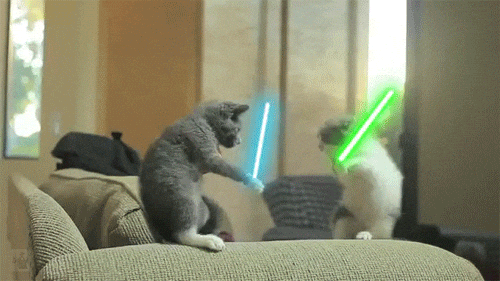 GIPHY