Has Donald Trump banned TikTok in the US?
18 September 2020, 18:00 | Updated: 3 November 2020, 10:33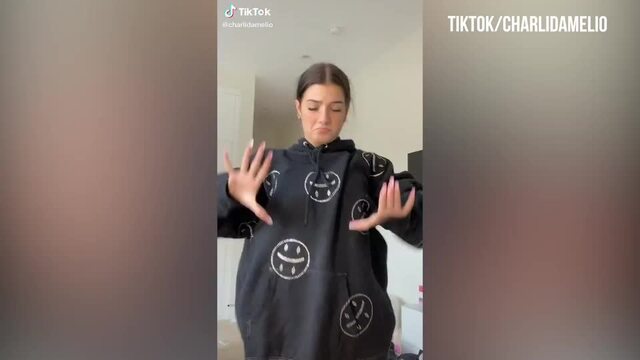 Charli D'Amelio dances to Cardi B's and Megan Thee Stallion's WAP
All the details following US President Donald Trump's threat to ban TikTok in the United States.
You've probably heard that TikTok might get banned in the United States. Yep, the only app that helped cure our lockdown boredom could be leaving for good. That would mean no viral challenges, no infectious dances, no handy life hacks and no Hype House.
The news sent ripples through the internet with fans wondering what that would mean for the platforms biggest creators like Charli D'Amelio and Addison Rae. But before you start packing your virtual bags, hold tight, it's a little more complicated than you think, especially following the news of a potential Microsoft acquisition of the app.
READ MORE: Every viral song from TikTok in 2020
Is TikTok getting banned in the US?
TikTok could be a thing of the past, if US President Donald Trump gets his way. Trump threatened to ban the Chinese-owned app in retaliation against China over how it has handled the coronavirus crisis.
Additionally, Secretary of State Michael Pompeo told Fox News that officials were looking at banning the app to protect the personal data of American citizens because Chinese companies were "feeding data directly to the Chinese Communist party".
In an interview with Gray Television, Trump confirmed that banning TikTok was on the cards. He said: "It's a big business. Look, what happened with China with this virus, what they've done to this country and to the entire world is disgraceful."
He added: "We're gonna keep looking at TikTok; we're thinking about making a decision because there's no question what the Big Tech companies are doing is very bad." Basically, Trump is blaming China for coronavirus, which originated in Wuhan, China, and has claimed the lives of 157,000 Americans.
There's also concern that the app is collecting personal data from children under the age of 13 without parental consent, which would be in violation of US privacy laws. However, a TikTok spokesperson denied that they were collecting data, insisting their US user data is actually stored in America: "TikTok is led by an American CEO, with hundreds of employees and key leaders across safety, security, product, and public policy here in the U.S. We have never provided user data to the Chinese government nor would we do so if asked," they said.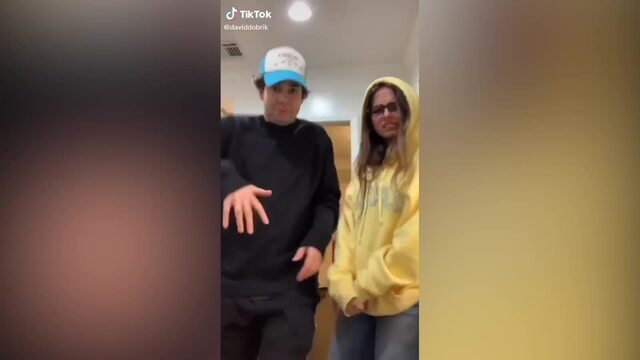 Addison Rae and David Dobrik team up on TikTok
On Friday (Aug 7), President Trump declared TikTok a "national emergency" and issued an executive order that will ban any US companies or citizens from making transactions with ByteDance (TikTok's parent company) starting in 45 days. Trump also issued a similar order against Tencent, the Chinese company that owns WeChat. In both orders, Trump alleged that the apps automatically collect "vast swaths of information from its users" that could be used by the Chinese government against Americans.
TikTok has now issued a statement in response to the President's order. It read: "We are shocked by the recent Executive Order, which was issued without any due process. For nearly a year, we have sought to engage with the US government in good faith to provide a constructive solution to the concerns that have been expressed. What we encountered instead was that the Administration paid no attention to facts, dictated terms of an agreement without going through standard legal processes, and tried to insert itself into negotiations between private businesses.
"We made clear our intentions to work with the appropriate officials to devise a solution to benefit our users, creators, partners, employees, and the broader community in the United States. There has been, and continues to be, no due process or adherence to the law. The text of the decision makes it plain that there has been a reliance on unnamed 'reports' with no citations, fears that the app 'may be' used for misinformation campaigns with no substantiation of such fears, and concerns about the collection of data that is industry standard for thousands of mobile apps around the world. We have made clear that TikTok has never shared user data with the Chinese government, nor censored content at its request. In fact, we make our moderation guidelines and algorithm source code available in our Transparency Center, which is a level of accountability no peer company has committed to. We even expressed our willingness to pursue a full sale of the US business to an American company. 
It continued: "This Executive Order risks undermining global businesses' trust in the United States' commitment to the rule of law, which has served as a magnet for investment and spurred decades of American economic growth. And it sets a dangerous precedent for the concept of free expression and open markets. We will pursue all remedies available to us in order to ensure that the rule of law is not discarded and that our company and our users are treated fairly – if not by the Administration, then by the US courts."
TikTok has now sued President Trump's administration for banning transactions with its parent company ByteDance. The lawsuit, filed on August 24, states that Trump's order was motivated by politics and not genuine concern for national security. It also violates due process protections, exceeds the scope of sanctions rules, and offers no evidence of "bonafide national security concerns". The lawsuit also alleges that Trump ignored TikTok's cooperation with the Committee on Foreign Investment in the United States (CFIUS).
On Friday (Sep 18), it was announced that Americans will no longer be able to download TikTok and WeChat starting Sunday (Sep 20), according to the order from the US Department of Commerce. People who already have TikTok installed will still be able to use it normally, however, they will not be able to download new updates.
The app could be fully banned by 12 November if a deal hasn't been reached. This means using and downloading the app will be illegal.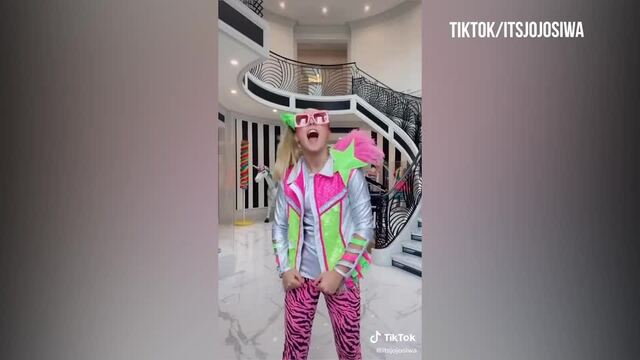 JoJo Siwa shows fans what she looks like without her ponytail in TikTok video
Can Donald Trump actually ban TikTok and if so when will it be banned?
It is not known how Trump would enforce a TikTok ban, or when that would be. On Friday (Aug 1), the President said he has the "authority" to use emergency economic powers or an executive order to enforce his ban as early as Saturday (Aug 8). A federal committee is currently reviewing whether that is possible.
Is Microsoft buying TikTok?
In a blog post, Microsoft confirmed they were having discussions about possibly buying TikTok in the United States, Canada, Australia and New Zealand following a conversation between Microsoft CEO Satya Nadella and President Trump.
The US firm has 45 days (until 15 September 2020) to negotiate the acquisition of the app. It's thought Microsoft's purchase would add "world-class security, privacy, and digital safety protections" to TikTok amid allegations that TikTok users' data is being given to the Chinese government.
"Microsoft would ensure that all private data of TikTok's American users is transferred to and remains in the United States. To the extent that any such data is currently stored or backed-up outside the United States, Microsoft would ensure that this data is deleted from servers outside the country after it is transferred," the post read. Microsoft also promised to "build upon the experience TikTok users currently love".
How much did Oracle pay for TikTok?
On Sunday (Sep 13), it was revealed that Oracle have won a bid to take over US operations of TikTok, Wall Street Journal reports. It was thought that Microsoft would be buying TikTok, however, ByteDance, announced that they refused Microsoft's deal just days ahead of President Donald Trump's ban, which was due to come into affect on Tuesday.
We don't know how much Oracle paid for TikTok and the report adds that the deal is likely to not be structured as an outright sale. The White House and the Committee on Foreign Investment in the US now needs to approve the deal.
President Trump has now confirmed that a partnership between TikTok and Oracle and Walmart will go ahead. Speaking as he left the White House ahead of an election rally in North Carolina on Saturday (Sep 19), he said: "I have given the deal my blessing. I approve the deal in concept."
Is TikTok getting banned in the UK?
You're probably wondering what a US TikTok ban means for other countries like the UK. In July, India banned TikTok as well as other Chinese-owned apps claiming TikTok had "engaged in activities…prejudicial to sovereignty and integrity of India". It also came following clashes on India and China's shared border.
Well, despite this, you'll be happy to know that just because the US is considering banning TikTok it doesn't mean that the UK will follow suit. There appears to be no suggestions that the app will be banned in the UK. Phew!