'TikTok Now' feature called out for copying BeReal
21 September 2022, 17:39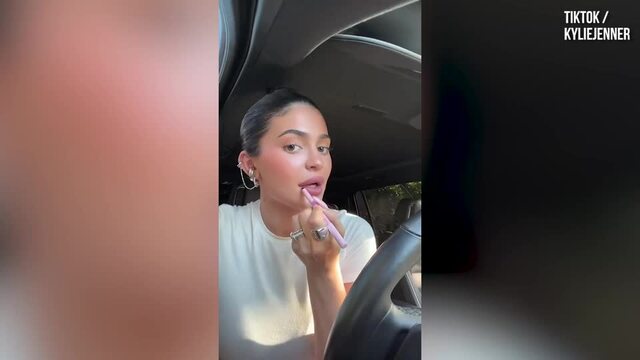 Kylie Jenner accused of trying to be relatable in TikTok video
"Time to Now"
TikTok has unveiled a new feature that looks very similar to BeReal, and people aren't happy.
In an effort to make social media more "real", BeReal notifies users at a random points throughout the day, and they have a set length of time to snap a couple of photos and post them to their feed – no filters, no uploading pre-snapped pictures from your camera roll.
BeReal has been the social media app of the summer, so it's no wonder that TikTok – which became super popular throughout the COVID-19 pandemic and was the making of celebrities like Addison Rae – is taking notes.
READ MORE: TikTok slang: A complete guide to the meanings behind each phrase
What is TikTok Now?
TikTok has introduced a new feature that is eerily similar (basically the same) as BeReal.
Encouraging more user interaction, TikTok has scrapped the "Friends" tab and replaced it with "TikTok Now".
The main difference between ReReal and TikTok Now is that the latter allows 10 second video posts rather than just still images, like BeReal.
The whole concept is pretty much identical – right now to the "Time to BeReal"/"Time to Now" notifications that appear on the screen when it's time for users to post.
The similarities have, of course, not gone unnoticed. Many people on Twitter are calling TikTok "shameless", saying that they have taken "a cheap shot" at a relatively new brand.
"Not Tik Tok ripping off BeReal" one person Tweeted. "WHY IS TIKTOK BEREAL NOW???" another queried.
"TikTok's BeReal clone 'TikTok Now' is shameless. Same notification but you get three minutes to post instead of two", a third said.
How does TikTok Now work?
In the US, TikTok Now can be accessed from the main app. In other regions, TikTok Now will be available as a new standalone app on iOS.
To activate the feature in the main app, you will need to head to the bottom navigation bar and tap the 'Now' button (lightning icon).
After that, you will also receive a daily prompt to capture a 10-second video or a static photo to share with friends.
In addition to sharing with mutual friends, you can opt to share their posts with the broader TikTok Now community. The default setting is 'Friends can view.'
To change your privacy settings for TikTok Now, on the Post screen, tap Friends can view. Choose who you'd like to allow to view your TikTok Now posts.
Friends can view: Anyone who follows you, and you follow back can view your TikTok Now.
Everyone: Anyone in your area can view your TikTok Now posts. Keep in mind, people that don't follow you or you don't follow back can't comment or interact with your TikTok Now posts.
House Of The Dragon Cast vs. 'The Most Impossible Game of Thrones Quiz' | PopBuzz Meets