Girls Are Asking Boys What This Pink Thing Is And Their Responses Are Hilarious
25 January 2017, 15:25 | Updated: 8 May 2017, 17:09
"Is it boob stuffing?"
This little pink sponge has gone viral in the most hilarious of ways and it's about to make your day. It all started when Twitter user _SelenaFaye asked this simple question:
Ok, send your boyfriend (or male friend) this pic asking him "what is this?" Screenshot his response and reply under here pic.twitter.com/ZaxLal2alK

— $elena Faye(@_SelenaFaye) January 24, 2017
Of course, everyone here knows exactly what that pink egg-shaped thing is, right? In case you don't know, it's a beauty blender. A sponge that people use to achieve maximum blending on their liquid foundation and contour. Some say it's better than using a brush, some say it's not... we'll let you decide.
Anyway, after a few minutes, people began responding to the original tweet with screenshots of their boyfriends' replies and the results are absolutely incredible.
This guy thought it was literally a "pink, soft egg."
@_SelenaFaye pic.twitter.com/UFRRVmgYCA

— (@_leyylaa) January 25, 2017
"Boob stuffing."
@kingrabbitheart @_SelenaFaye I'm speechless pic.twitter.com/xqJ2Dxw53W

— KT (@KT_Wohlford) January 25, 2017
"A bath bomb."
@LiyahOhLiyahh @Therealbritt___ @_SelenaFaye @KissKay_Ass pic.twitter.com/s1FRZ60quq

— STARGIRL (@amekeanna) January 25, 2017
"A clown nose."
@_SelenaFaye how'd I get pressed tho pic.twitter.com/6ZolHVdLXQ

— $andra (@_sandprincess) January 25, 2017
"An oval has compressed into a pointy top."
@_SelenaFaye men are too complicated, jeez pic.twitter.com/BSHyJPKyZm

— muva (@moonlittyy) January 24, 2017
"A tampon."
@_SelenaFaye LOOOOOOOOOOOL pic.twitter.com/iwbuHriW6y

— (@zajdbi) January 24, 2017
"A butt plug."
@_SelenaFaye @liIhoney I hate Johnny. pic.twitter.com/ughufamErf

— Jesse (@Jesse_Arreola) January 24, 2017
"The alien from Chicken Little"
@_SelenaFaye we got to pray for my guy pic.twitter.com/c36LrW7XPG

— KY (@kaiyaaaaaa) January 24, 2017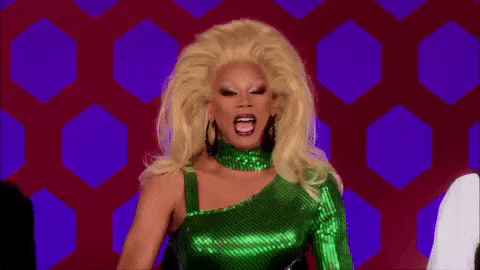 Logo TV / via giphy.com
There were a few BAEs out there who did know what the beauty blender was... like this guy.
@_SelenaFaye who wants him? pic.twitter.com/j2SKrEQZlx

— Juna (@Daymjina) January 25, 2017
And this guy...
@_SelenaFaye pic.twitter.com/hzXLM5zOsd

— sese (@xscldn) January 25, 2017
Honestly, what a trip.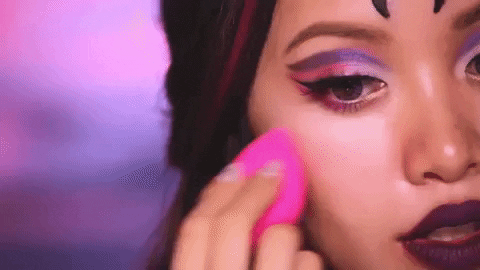 via giphy.com