An "Explicit" Video Of Bella Thorne Went Viral & Her Response Was Hilarious
21 July 2017, 11:31
The star quickly became a trending topic as a NSFW clip allegedly taken from her Snapchat circulated online.
Bella Thorne has issued a message denying that an explicit video reportedly of the star which began circulating on social media was real.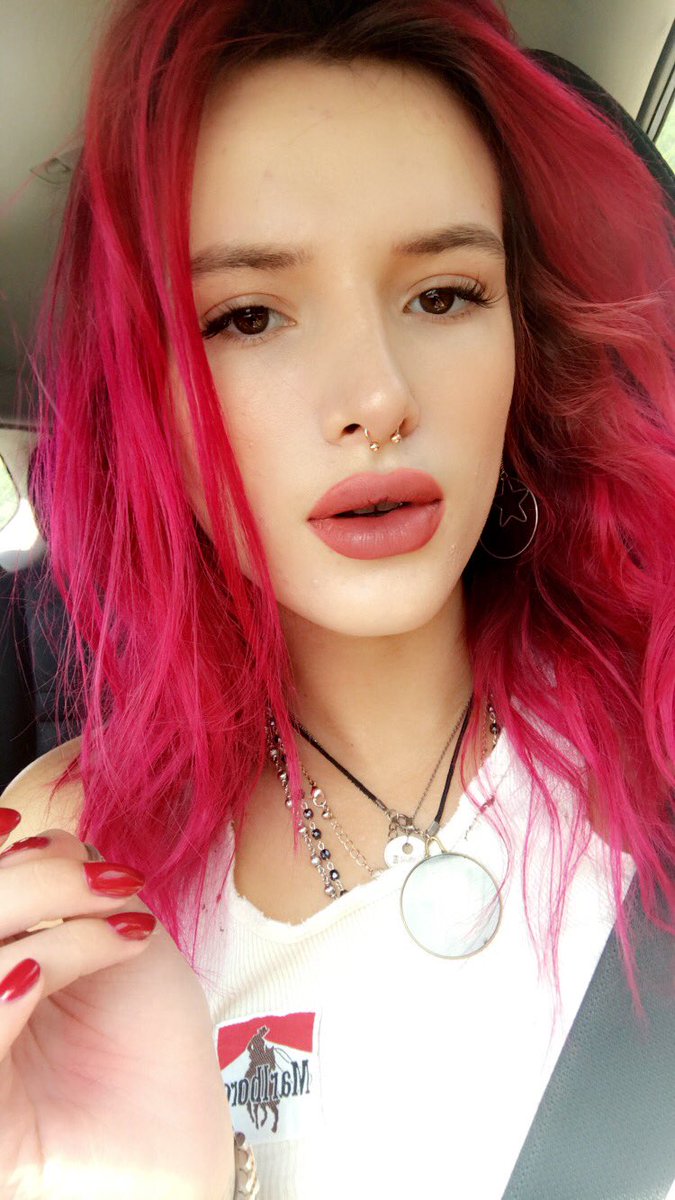 Twitter: @BellaThorne
The former Disney actress quickly became a trending topic on Twitter last night (July 20th) as a video of Bella talking in her car, taken from her Snapchat account, was spliced together with clips of someone else masturbating. The sound on the clip had also been redubbed.
But Bella put out her own Twitter messages later in the evening to clarify that it was, of course, nothing to do with her and give a hilarious reason why:
Hahahahaha wait you guys think this is real? Hahahaha. I don't even masterbate like that. Where's the vibrator thooo

— bella thorne (@bellathorne) July 21, 2017
Bella also made mention of the references to her father in the clip who passed away in 2007, criticising whoever created the clip for their obvious insensitivity:
The worst part of this video is them making fun of the fact that I lost my father. You're right. Me being daddyless is sooooo funny.

— bella thorne (@bellathorne) July 21, 2017
Fans were also quick to show their support for the actress and help her laugh off this incredibly weird celebrity prank.
Anyway, the moral of the story is don't believe everything you see on the internet. Just in case you didn't already know.