The "Cash Me Outside" Girl Just Pled Guilty To Three Criminal Charges
29 June 2017, 12:32
Guess we'll be cashing even LESS of her outside now.
It's been a while since we checked in with Danielle "Cash Me Outside" Bregoli, hasn't it? We wonder what she's been up to... Let's have a look. Looks like she's earned enough money to buy herself a brand new $90k Porsche (that she isn't old enough to drive), she's started beef with Jacob Sartorius and oh, she's now got a criminal record.
Yep, 14-year-old Danielle has just pleaded guilty to three charges including filing a false police report, marijuana possession and grand theft auto with two additional charges dismissed by the State's Attorney. Each of the charges that she plead guilty for all stem from events prior to her appearance on Dr. Phil's show in 2016, which means she was even younger when she committed the crimes.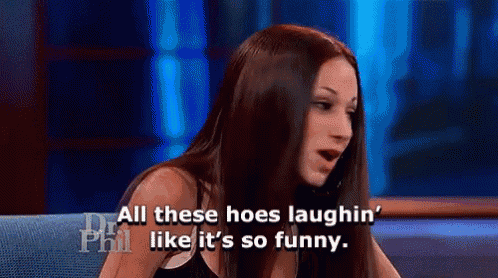 via giphy.com
According to Metro.co.uk, the state's attorney's office revealed that the charges related to different events when Danielle stole her mother's purse, then her car and then called the police to falsely accuse her of using heroin. And according to various news outlets, she may still have to face charges over a battery incident that happened earlier this year.
Danielle will head back to court on July 20 for her sentencing. Guess we'll be cashing even LESS of her outside now.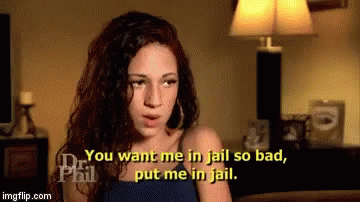 via giphy.com
____ ____ ____ ____ ____
Listen to the #PopBuzzPodcast with GLOW's Alison Brie right here or subscribe for free on iTunes to get new episodes sent straight to your phone every Friday.