The 'Cash Me Outside' Girl Is Getting Her Own Reality Show And Like, What's The Point Anymore
28 March 2017, 11:25 | Updated: 8 May 2017, 17:09
There's no stopping her.
It's official. 2017 has officially lost the plot. A few weeks ago, the internet realised that Danielle Bregoli, the Cash Me Outside girl, would become a certified millionaire by the end of the year if she continued to rake in all that dollar at a steady rate until 2017 draws its last breath.
But there's been a development of sorts in the story and it sounds like the fourteen-year-old about to reach that goal a LOT faster than we all expected.
According to TMZ, her managers had reportedly been in contact with a bunch of production companies and four of them had expressed interest in producing a reality TV show surrounding Danielle and her mum.
As it stands, nothing has been filmed just yet but producers are so confident that it's going to get picked up they've already got her to sign a deal.
Who knows how much money she'll be commanding for the show but if you add that to her $40k appearance fees, $50k Instagram promotion fees and god knows what else she's getting paper for these days then Danielle will probably be rolling on a milli by Halloween.
Christ.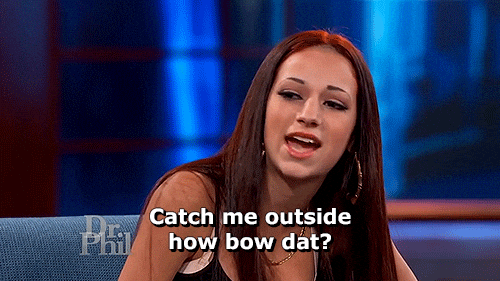 via giphy.com