'Trumping' Is The New Beauty Trend You Wish You Could Unsee
7 March 2016, 12:41 | Updated: 8 May 2017, 17:09
Make your face great again.
Are you tired of the same old boring YouTube beauty tutorials? Like, how many different ways can we possible contour our face? Actress and writer, Tess Paras has come thru in the clutch with the hottest new beauty lewk of 2016. It's been bubbling under the radar for years, but in the last few months we've a MASSIVE wave of interest wash over the online communities.
BRACE YOURSELVES FOR... TRUMPING.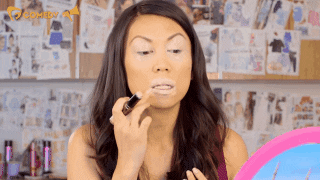 For years, we've been wondering how to cop Donald Trump's sultry boardroom beauty vibe and now we've finally got the answer.
What you'll need: A concealer that is 10 shades lighter than your actual skin colour - to be used as both concealer and lipstick; an orange - not tan, not brown - bronzer; a pair of goggles, and one secret item that can only be found in aisle 9 of your local supermarket. We can't believe we've never discovered this beauty hack before - it's been sitting right in front of our faces the whole time. CHEETOS.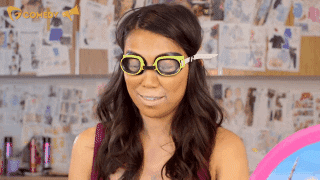 And there you have it.
HALLOWEEN ON LOCK, AMIRITE?!