14 Memes Only People Obsessed With 'Funko Pop!' Will Understand
14 June 2017, 14:12
Whether you are a hardcore collector or just love browsing through Hot Topic, you'll understand the obsession of these Tumblr posts only too well...
We all know that once you get one Funko Pop!, you just can't Funko Stop! (sorry) as the obsession takes over, forcing you to fill your bedroom with as many of those slightly squashed versions of TV characters, Disney princesses and emo rockstars as you can physically afford.
But don't worry - you are far from alone. There are many more people out there like you with full on Funko fever, making memes for us all to enjoy together while we wait for the Twenty One Pilots figures to FINALLY drop.
Here's just a few of our fave memes that truly understand our pain:
1) We knew we should have worried about him...
Tumblr: simonslittlepuff
Why did we listen?
2) We've all been there.
Tumblr: avengersmemes
Would have a similar reaction to a Sherlock one too tbh.
3) Tyrone knows.
Pinterest
Just can't get enough.
4) Think she's spotted our limited edition Mr J.
Instagram: @funkopop_queen
Us every time we go to Hot Topic.
5) Never gonna hear us say it.
Instagram: @funkopop_queen
Nope, that's just impossible.
6) Um...
Tumblr
Disney, we love you but what is this?
7) Because S&M really stands for Send & Me More Funkos.
Instagram: @funkopop_queen
Imagine if one fell out of order though? Carnage.
8) Tag yourself.
Reddit: beingevolved
We could be any of them depending on our mood.
9) The fight is real.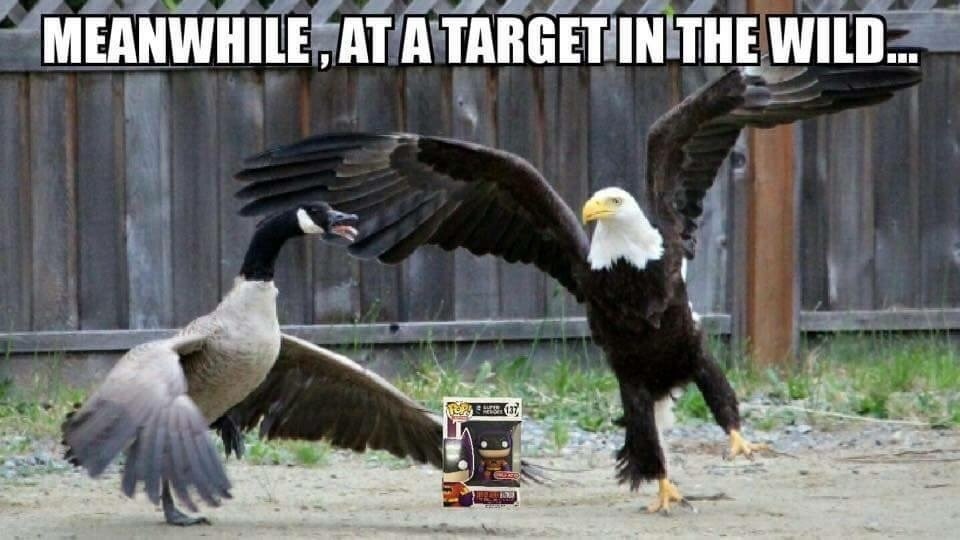 memedroid
When it comes to Pop!s we will fight you.
10) Sigh.
Instagram: @funkopop_queen
Guess you Cali guys are just gonna have to move. Sorry about it.
11) Oh sh*t that is serious!
memegenerator
You're basically married now.
12) Always listen to that inner voice.
Sizzle
Who needs rent money anyway?
13) Ok, this would legit petrify us.
Tumblr: soup-erb
We would watch that Netflix series for sure.
14) The struggle is real.
Tumblr: avengersmemes
The list of other figures this applies to is, frankly, endless (give us the official Riverdale line dammit!).
____ ____ ____ ____ ____
Listen to the #PopBuzzPodcast with Jake Johnson and Annabelle Wallis from The Mummy right here or subscribe for free on iTunes to get new episodes sent straight to your phone every Friday.