'Harry Potter' Just Got Arrested For Smoking Weed & We're Confused
18 April 2017, 15:58 | Updated: 8 May 2017, 17:09
Harry Potter & The Philosopher Stoned?
Wizards worldwide have been left confused by the news that Harry Potter has been arrested in the UK for possession of marijuana with the intent to sell.
But don't worry - it's not 'that' Harry Potter...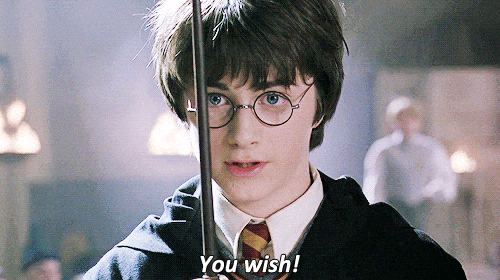 Warner Bros, Giphy
Turns out the young weed dealer is just an unfortunately named muggle, based in York, England, where he just pleaded guilty to possessing a class B drug with intent to supply and will be sentenced on May 4.
Frankly, we should have immediately spotted that it wasn't our fave boy wizard who was caught by police as he was 1) on a moped at the time rather than a Nimbus 2000 and 2) a real person rather than a fictional JK Rowling character.
Still, that didn't stop the good people of the internet from getting slightly confused:
Harry Potter And The Really Bad Weed

— alex (@aprctrubin) April 15, 2017
Imagine going through your childhood named Harry Potter; frankly I'm amazed it was only weed he was caught with: https://t.co/crQOdEnFzs

— Alex Scroxton (@alexscroxton) April 15, 2017
Don't worry everyone, the boy wizard is not going to jail anytime soon.
Still, with 4/20 coming up, maybe the Hogwarts potions lab will have a more distinctive scent.
____ ____ ____ ____ ____
Listen to the #PopBuzzPodcast with Jon Bellion right here or subscribe for free on iTunes to get new episodes sent straight to your phone every Friday.