This Teenager's Harry Potter Rap Remix Is Going Viral For Its Truly Iconic Lyrics
11 January 2017, 11:56 | Updated: 8 May 2017, 17:09
"I took your girl to the Secret Chamber"
Okay, picture this.
You're listening to the iconic song ubiquitous with all things Harry Potter--"Hedwig's Theme". The song is like magic itself. It takes you back to the first Harry Potter film, before things got all....murdery.
All of a sudden, the trap beat comes in and you literally do not remember this part. If you haven't experienced Yung Mavu's take on the John Williams classic, then feast your ears on "Black Magic".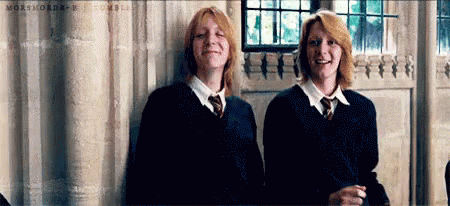 IT'S LIT.
Get this. Yung Mavu is reportedly a freaking 16-year-old kid from Belgium and this is legit the only video on his YouTube channel. The first thing he put up on his channel has received over a million views (and counting). Let that sink in.
Yung Mavu makes promises to avenge Dumbledore's death and recalls dementors sucking up his face ("but I survived that sh*t"). TEN POINTS TO YUNG MAVU for supplying my new ringtone, text alert, bedtime lullaby etc etc.
Yung Mavu- Black Magic ( Black Harry Potter) pic.twitter.com/I69TktjrIv

— KakDelaAlla (@AllaTsoy) January 11, 2017
yung mavu's black magic thoooooooo

— dolly (@jiashuais) January 11, 2017
yung mavu get on fuckin spotify m8 i need u

— Prunella Parisa (@PrunellaParisa) January 11, 2017
No one seems to know that much about Yung Mavu but we're sure Buzzfeed will track him down soon enough, so we'll keep you posted.