What does Heather mean on TikTok?
2 September 2020, 16:29 | Updated: 3 November 2020, 11:12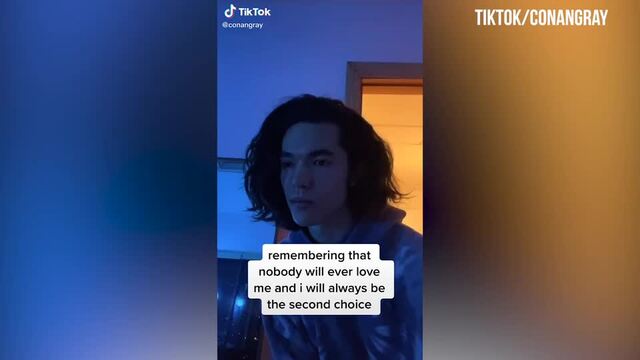 Conan Gray's TikToks about his song 'Heather' are too real
There's two different 'Heather' trends on TikTok – one inspired by Conan Gray's song and another inspired by the iconic 1989 movie.
Heather this, Heather that... anyone who has been on TikTok in the past few months will have seen the name pop up at least once on their FYP. But who is she? (Where did you FIND her?)
Over the course of a year or so, TikTok seems to have developed its own language. From 'CEO of' to the two emoji fingers touching, TikTok users have changed the way we speak on the internet. Now, there's another term that casual users are trying to get their heads around: Heather.
The #Heather hashtag alone has around 600m views, with the majority of videos using Conan Gray's 2020 song 'Heather' in the background.
But what does it mean? Is it a good thing? is it a bad thing? Should you be offended if someone calls you a Heather? Here's everything you need to know...
Who is Heather on TikTok? What does Heather mean?
The 'Heather' trend was inspired by Conan Gray's song of the same name. In the song, Conan sings about the all too familiar scenario where the person who you have a crush on has a crush on someone else.
Explaining the song, Conan told Apple Music: "I think everyone has a Heather in their life. The person that I really, really liked was in love with Heather. They were not in love with me, and because of that, I f--king hated Heather. I hated Heather with all of my heart and soul."
Basically, 'Heather' is the popular, beautiful, "desirable" person that everyone is in love with and wants to be with. On TikTok, people post videos (set to the tune of Conan's song) saying they wish they were Heather, or about the time they lost out on their crush because their crush had found a Heather.
Urban Dictionary defines the term as: "When someone says that you're Heather, they mean that everybody can't help but like you."
The second 'Heathers' trend on TikTok merges Conan's song and the aesthetic of the 1989 film Heathers.
Some TikTok users have been sharing images of their parents back in high school or college in the late '80s and '90s, suggesting that their parents would have been the respective 'Heather' of their day.
On the subject of the movie Heathers, there's also a popular routine featuring the song 'Big Fun' from Heathers: The Musical that's been circulating on the app for the past year.
The film features the characters Heather Chandler, Heather Duke and Heather McNamara, who are all presented as wealthy, preppy and popular students. In this case, being a Heather can have negative connotations, seeing as they were kind of the mean girls of their day.
The "Martha Dumptruck in the flesh, here comes the cootie squad..." lyrics went viral on TikTok back in September 2019.