Woman sparks debate about how often you should change your pyjamas
25 January 2023, 18:03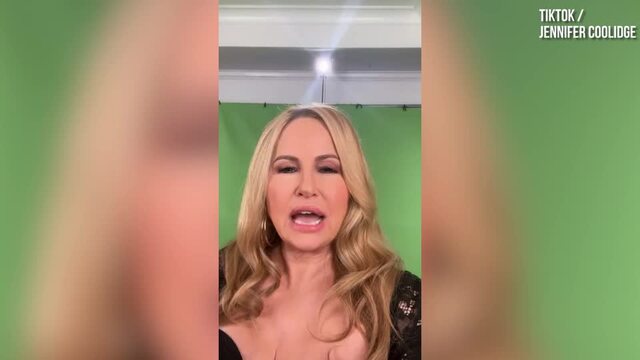 Jennifer Coolidge joins TikTok
"I need to know if people wear pyjamas, like, multiple nights in a row?"
Over the past few years, the people of the internet have had some very intense debates about personal hygiene. Do you wash your legs in the shower? Do you wash your feet in the shower? How often do you change your bedsheets? The list goes on...
Now, a new debate has emerged on TikTok and people are sharing how long they think people should be wearing the same pair of pyjamas to bed.
TikTok user @allisondelperdang posed the big pyjama question to her followers and now the whole thing has gone a bit viral.
"I need to know if people wear pyjamas, like, multiple nights in a row?" Allison asks. "When I was younger, my parents always made us wear pyjamas multiple nights in a row because they weren't dirty. And I still do that as a adult."
She continued: "I've worn these, like, three nights in a row. So I need to know if, like, as adults, we're still doing that, or should I be literally making dirty clothes every single night?"
Sounds completely normal, right? 3 days? 4 days? 5 days, if you don't sweat? Well, not according to some people, apparently!
Over 1.5 million people have watched Allison's video and almost 7000 people shared their thoughts on the matter in the comment section. Turns out there's thousands of people out there who wear their pyjamas only once before throwing them in the wash.
In response to Allison's question, one user wrote: "No, new ones every night for me, I don't wear jeans more than one day either (I know some people wear jeans several days in a row too)."
Another added: "No. I don't reuse towels either. lol" (What is this? A hotel laundry service?!)
A third person didn't quite stand by the one night rule but shared their generous "2 night and done" system.
Thankfully, the overwhelming majority of commenters agreed with Allison's video – multiple nights in a row is fine. Especially when you've had a shower before bed, too.
"I'm sleeping in them. Not doing a workout, not going to work… I'll sleep in them as long as I want without washing them," one user said. Someone else went even further, saying: "I wear them for like a week straight haha I hate doing laundry."
"Wait. There's people that DON'T wear their pjs multiple nights in a row????" another added.
Who knew how fascinating people's pyjama habits could be!?
Margot Robbie & Diego Calva Pick Their Own Interview Questions | Babylon | PopBuzz Meets