Jacob Sartorius Has Beef With The Cash Me Outside Girl And It's Hilarious
29 June 2017, 16:04 | Updated: 19 March 2018, 12:07
Honestly wouldn't want to get in the middle of this beef.
If you've ever wanted to know what beef between two internet-famous fourteen-year-olds looks like, you're in luck. Jacob Sartorius and Danielle Bregoli aka, the Cash Me Outside girl are currently embroiled in a one-sided online beef and it's absolutely hilarious.
Apparently the beef started after Danielle called Jacob an "elf on the shelf" while roasting a bunch of musical.ly videos and then criticised the size of his ears by calling him out on his "Dumbo ass head". In fact, every time he comes on screen, she drags him and reads him for filth. For no apparent reason. Like, literally no reason. She just seems to hate him. We're not sure that they've ever even met.
Eventually Jacob caught wind of the whole situation after Drama Alert's Killer Keemstar texted him and showed him the video and apparently he said he's never even heard of her despite making a bunch of musical.ly videos to the "Cash Me Outside" song.
THEN, Danielle uploaded a FULL YouTube roast video where she exposed him for lying about not knowing who she was and absolutely LAYS into him and him appearance, claiming her six word catchphrase is more popular that anything he will ever do with his life. Watch the aggressive video below:
Will the two ever unite to create the collab to end all collabs? Will this beef go beyond their fifteenth birthdays? Will Jacob ever release a song that wipes Danielle off the internet forever? Will we ever see peace and harmony in the online communities ever again? No one really knows.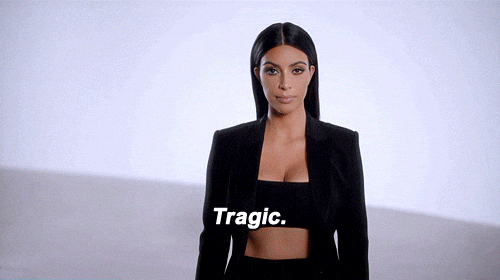 ____ ____ ____ ____ ____
Listen to the #PopBuzzPodcast with Ansel Elgort and Lily James right here or subscribe for free on iTunes to get new episodes sent straight to your phone every Friday.