The New Ken Doll Has A Fuccboi Man Bun & The Memes Are Iconic
21 June 2017, 10:40
Barbie's boyfriend has a whole new look and, honestly, we ain't feeling it.
Ken, Barbie's trophy plastic boyfriend, is getting a 2017 glo-up.
The ever-popular child's toy will now be available in a wider variety of forms, in four ethnicities – Asian, African-American, Caucasian, and Latino – and in two new body sizes – broad and slim. The move has been met with largely positive reviews, the better racial representation being an obviously positive move.
But there's one particular brand of Ken 2.0 that has got the internet really talking: Man-Bun Ken.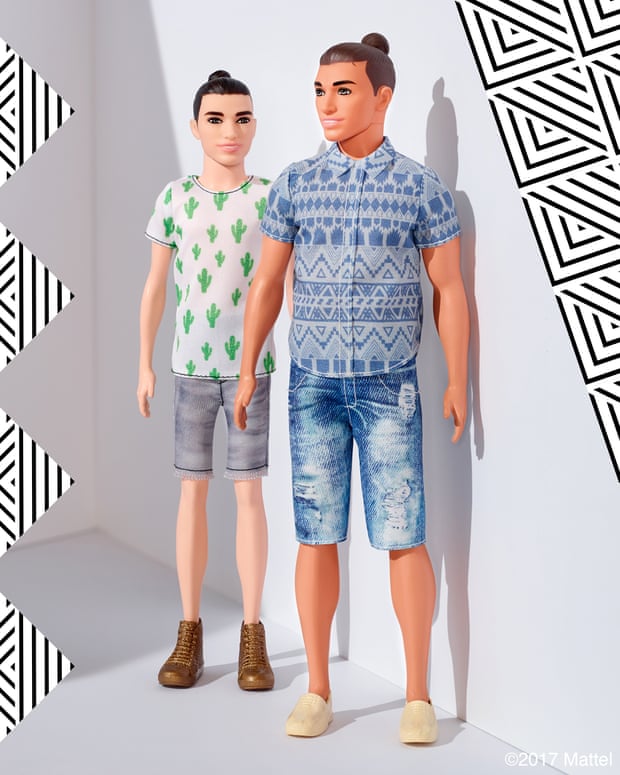 Mattel
Dear god.
Yep, Ken is now available in so many variants that you can even get yourself a fuccboi version. But, hey, at least the entire internet is p*ssing itself laughing at this most ridiculous of outfits.
Here's just a handful of our fave reactions so far:
man-bun ken doll just replied to your "men are trash" tweet saying "not all men" pic.twitter.com/JJlyA5rlmO

— ellery (@elleryschneider) June 20, 2017
The new "Man Bun" Ken doll comes with shirt, shoes, and keys to Barbie's car that he's driving until he "gets back on his feet again." pic.twitter.com/gYmXwR9WEc

— Benjamin Siemon (@BenjaminJS) June 20, 2017
Does man bun Ken doll also come with a Soul Cycle membership, vintage record player, and $50,000 in student loan debt? pic.twitter.com/ulEwGSxxb1

— Emily Jashinsky (@emilyjashinsky) June 20, 2017
The new Ken doll has a "man bun."

This. Madness. Must. Stop.

— Brett Arends (@BrettArends) June 21, 2017
burn ithttps://t.co/UKnk2SlNT0

— Sammy Paul (@ICOEPR) June 20, 2017
#KenDoll pic.twitter.com/TO3MMYm7p8

— Steffen (@TVMaury) June 21, 2017
Say what you will, at least people are talking about Ken again. Even if he does look like a f*cking Love Island contestant.
Are you guys feeling Ken's new look? Let us know over on Facebook.
____ ____ ____ ____ ____
Listen to the #PopBuzzPodcast with Camila Cabello right here or subscribe for free on iTunes to get new episodes sent straight to your phone every Friday.