M3GAN trailer: All of the hilarious memes and reactions to the new horror film
12 October 2022, 17:32 | Updated: 12 October 2022, 17:38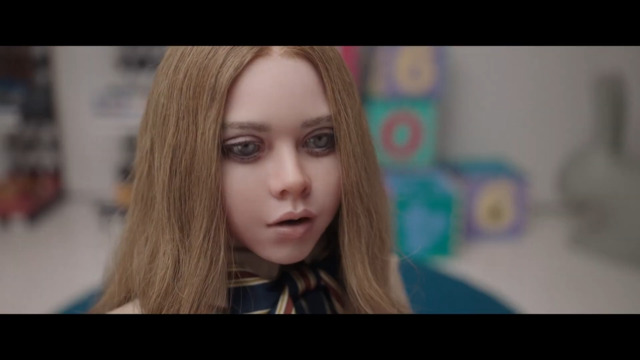 Watch the viral M3gan trailer
There's a new it girl in town and her name is M3GAN.
Horror movie fans assemble. A trailer for a new film named M3GAN has come out and everyone is living for the titular villain.
Yesterday (Oct 11), Universal Pictures released the trailer for M3GAN and it quickly went viral online. The film tells the story of a robot creator, Gemma (Allison Williams), who is given custody of her orphan niece, Katie (Violet McGraw). In a bid to help Katie process her grief, Gemma gives her a prototype of a robot doll named M3GAN but things soon go wrong.
The trailer is overflowing with wild twists and turns so, naturally, the memes and reactions to M3GAN have been hilarious.
READ MORE: David Harbour has fans thirsting over his Santa role in the Violent Night trailer
First things first, the trailer features a horror version of Taylor Swift's 'It's Nice to Have a Friend'. So far so normal but when it introduces us to M3GAN, it becomes apparent that a new cult horror icon has been born. Not only does M3GAN look like a cross between The Conjuring franchise's Annabelle and Twilight's Renesmée but she also sounds suitably creepy.
Katie bonds with M3GAN at first but people then begin to worry about Katie's attachment to her and, when Gemma tries to make Katie eat vegetables, M3GAN turns on her. We're then shown clips of M3GAN doing everything from attempting to murder one of Katie's bullies to performing RuPaul's Drag Race-worthy choreography (no, I'm not joking).
With that in mind, here are just are a few of the best memes and reactions to M3GAN so far.
1) If Megan Thee Stallion stans, we all stan!
2) It's time to crown a new supreme.
3) M3GAN, shantay you stay. Annabelle, sashay away!
4) Finally the grown up Renesmee movie we deserve!
5) RuPaul's Drag Race season 15 is gonna be wild.
6) Seriously though, Annabelle what's good?
7) A relatable queen.
8) I think we need to bring it to the red table.
9) She is the mother I never had!
10) Not a minute wasted.
M3GAN is written by James Wan and Akela Cooper who wrote the critically acclaimed 2021 horror film Malignant together. James has also directed films like The Conjuring, Saw and Annabelle Comes Home.
The film debuts in cinemas worldwide on January 13th, 2023. Just like Megan Thee Stallion, we will be seated!
What do you think? Will you watch M3GAN?
Drag Race UK's Copper Topp Reveals Why Cheddar's Outfit Was Better Than Hers | Drag Race Yearbook