Matthew Morrison is playing The Grinch and everyone is horrified
27 November 2020, 12:32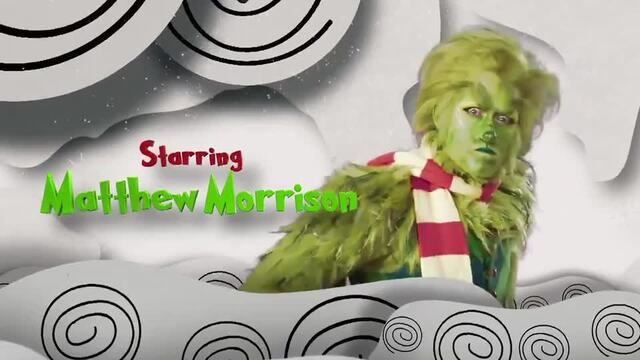 Here's your first look at Matthew Morrison in NBC's The Grinch Musical
"Matthew Morrison as The Grinch in a live Grinch musical on NBC can't hurt you"
You know him as the probably-should-be-in-jail Glee club teacher Will Schuester, and now he's set to become your new sleep paralysis demon thanks to his role in NBC's new Grinch musical. Please welcome to the stage, Matthew Morrison.
In case you haven't already heard, Morrison will be appearing in NBC's new live musical event, Dr. Seuss' The Grinch Musical!, as the titular role but so far, the initial reviews based on his costume have been quite damning.
In the middle of Thanksgiving day in the US yesterday (Nov 26), NBC dropped the first look at Morrison in the role, complete with the full green outfit and classic Grinch scowl – and the reaction was not pretty.
After the promo for the musical event aired, Twitter users shared their reactions on the timeline and the majority were, uhhhh...not! good!
Viewers were absolutely horrified. A war crime? The star of all our nightmares? The "funniest moment in human history"? All of the above by the sounds of it.
therapist: matthew morrison as the grinch in a live grinch musical on nbc can't hurt you

matthew morrison as the grinch in a live grinch musical on nbc: pic.twitter.com/rCwCnWTi0r

— brie. (@briebxrries) November 26, 2020
what is joe bidens plan for stopping matthew morrison

— agent of chaos (@lexxipro) November 21, 2020
NBC's Dr. Seuss' The Grinch Musical! is set to air on December 9th at 8 p.m. ET/PT from the Troubadour Theatre in London. Other stars joining Matthew Morrison in the production are American Horror Story actor Denis O'Hare, Descendants star Booboo Stewart, and newcomer Amelia Minto.