What does No Nuance November mean? TikTok's hot take trend explained
23 November 2020, 11:46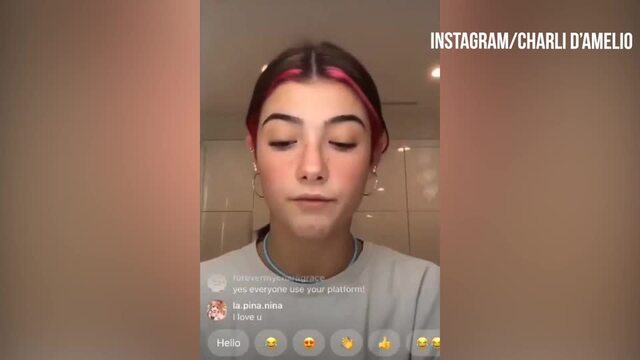 Charli D'Amelio slams haters
What is No Nuance November? Here's everything that you need to know about the viral TikTok trend.
No Nuance November is the latest iconic trend taking over TikTok and it's officially the least nuanced trend in TikTok history.
Every week a new trend or term goes viral on TikTok. Over the course of the past few months alone, we've seen the platform spawn everything from the Heather craze to the shifting phenomenon. If you're not using TikTok every day, chances are that you will miss out on something and need to play catch up next time you go on the video-sharing app. TikTok is a lifestyle.
READ MORE: Who is the most followed person on TikTok? Here are the Top 10
Now, No Nuance November is breaking the internet. What does the term mean though and why is it going viral on TikTok?
What does No Nuance mean?
No Nuance November is pretty much exactly what it says on the tin. The word "nuance" officially means "a subtle difference in shade of meaning, appearance or sound" and No Nuance November is a TikTok trend which involves people giving their own hot takes without context. The point of the trend is to be spicy, funny and to ignore the entire concept of nuance.
The trend was launched by a TikTok user called Tomás (@abolish_ice) on TikTok as an alternative to No Nut November. No Nut November is a trend in which people abstain from sex and masturbation in November. Tomás posted a video in which they explained that they would be giving a hot take daily in November without any context.
It all began with Tomás saying: "The only good cop is a dead cop, and not just in the U.S." Soon afterwards people began to share their own viral hot takes, often listing off many of them in the same video. For example, @flossybaby said: "If you are drinking milk, any time other than the time you're eating cereal, you belong in prison," and they called out Polar Express.
Meanwhile, @dutchdecc said: "Ranch dressing is horrific," in his viral video and @staceyismom said: "We should encourage boys to read wattpad and fanfiction."
Here are just a few of the most popular ones on the app.
What's your No Nuance November hot take?