Poot Lovato - PopBuzz's Rising Star 2015
10 December 2015, 16:49 | Updated: 8 May 2017, 17:09
#Justice4Poot - she just wants to be cool for the summer, too.
Every year a star is born, whether that's through incredible music, films TV or, nowadays, through the every evolving world of the Internet.
This year we could have had our pick. At the Superbowl this year, Left Shark overshadowed Katy Perry as the star of the show, becoming an inescapable meme. Likewise, Troye Sivan and Alessia Cara have set the music scene alight, while Billie Lourd of Screen Queens fame and Rami Malek (Mr Robot) has got Hollywood buzzing.
We've even had returning stars like Justin Bieber, Adele, Selena Gomez and, not to forget, Zayn Malik who have refocused and readjusted their celebrity status.
However, none of these stars, new or old, have achieved the might accomplishments of PopBuzz's Rising Star 2015 has. She's faced press scrutiny and was locked in the basement for years. But now she is finally free.
Ladies and gentlemen, the winner of this year's Rising Star award is Poot Lovato.
Following Poot's release from the basement in October, she's gone on to do incredible things.
Here's the time she released a cover of her "sister's" song "Cool For The Summer".
Or the time that she had a highly successful children's book series written about her.

How about when she collaborated with PopBuzz fave Marina & The Diamonds?

And with Nicki Minaj.

Not to forget Adele.

People were so enthralled with Poot that they claimed they saw her everywhere.

Of course, fans on social media have really taken to Poot, with some even trying to recreate her now iconic look through makeup tutorials.

And it was only a matter of time before mainstream media picked up and started producing their own Poot-themed programming.

Poot has even made Time's list of most influential people.
But stardom aside, why does Poot matter? Why has she connected with millions of people around the world? Well, the answer probably has something to do with the fact that inside all of yes, really, is our own Poot just waiting to get out. Don't we all, literally or metaphorically, have a twin locked in the basement desperate to get out? Don't we all hide away from that person, try and put them away where the world can't see them?
For that reason Poot is more than just the girl who managed to leave a basement and find stardom. Poot is an inspiration. Poot has proved that infiltrating popular culture is more than just luck, but that it really does take creativity uniqueness nerve and talent to own the world.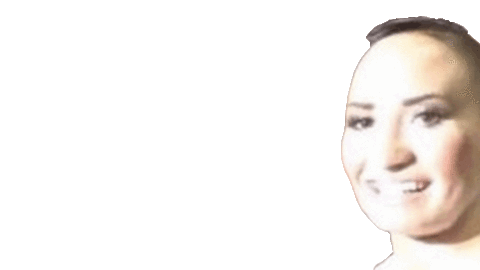 Correction[10/12/2015]: We have been informed that Poot Lovato is in fact a work of fiction. And Demi, we love you very much you Kween.