Sid from Skins is a teacher now and he's going viral on TikTok
2 October 2020, 15:43 | Updated: 3 November 2020, 11:19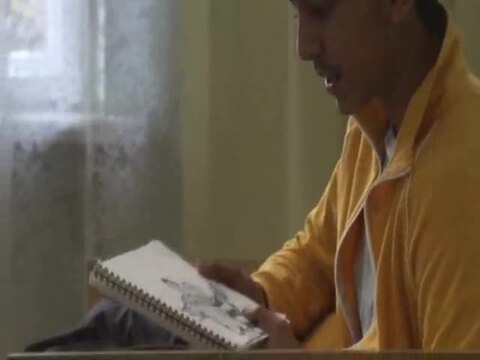 Watch the very first trailer for Skins season 1
Mike Bailey, who played Sid in the first two seasons of the British teen series, is now a drama teacher.
Remember Skins? Honestly, what a TV show. The beloved British teen series spawned a ton of stars, including Nicholas Hoult, Dev Patel and Joe Dempsie – but fans are currently losing it over on TikTok thanks to a viral video of Mike Bailey.
It turns out that Mike, who starred as Sid Jenkins in the first two seasons of the show, is now a drama teacher.
Unlike his former co-stars, Mike seems to have stepped away from the spotlight. His last on-screen roles were in 2017, in a short film titled Faulty and a TV series called Hers and History. Now he's inspiring a whole new generation of aspiring actors. King.
READ MORE: Here's what the cast of Skins looks like 10 years after series 1
The video, which was posted by TikTok user @user12987383, claims to show Mike teaching at a school in Bristol (judging by the comments, and the other videos that are on the profile.)
The text caption on the video reads: "Sid from Skins (Mike Bailey) teaches in my school."
Everyone in the comments seems to be absolutely gagged that 'Sid from Skins' is now a teacher – and of course, most of the comments are from people saying they wish he had ended up as their own teacher.
"I would simply pass away LIKE I DID WHEN NETFLIX REMOVED SKINS" wrote one user, with another commenting: "Bro if Sid was my teacher I would not know how to act I love Sid so much I'd literally just sit there like 👁️👄👁️"
Back in 2017, Mike spoke to Radio Times about life after Skins, and his career change from actor to teacher.
"I kind of thought 'what the f*** am I doing with my life?' and ended up getting in a conversation with the wife a couple of years ago and decided that those who can't act teach."