Uh Oh! Starbucks Are Getting Sued Over The Unicorn Frappuccino
9 May 2017, 10:55
A rival café has filed a lawsuit over the sickly sweet novelty beverage.
Starbucks, the coffee giant with a shop on every street corner, has landed itself in some hot water over its recent novelty item the Unicorn Frappuccino.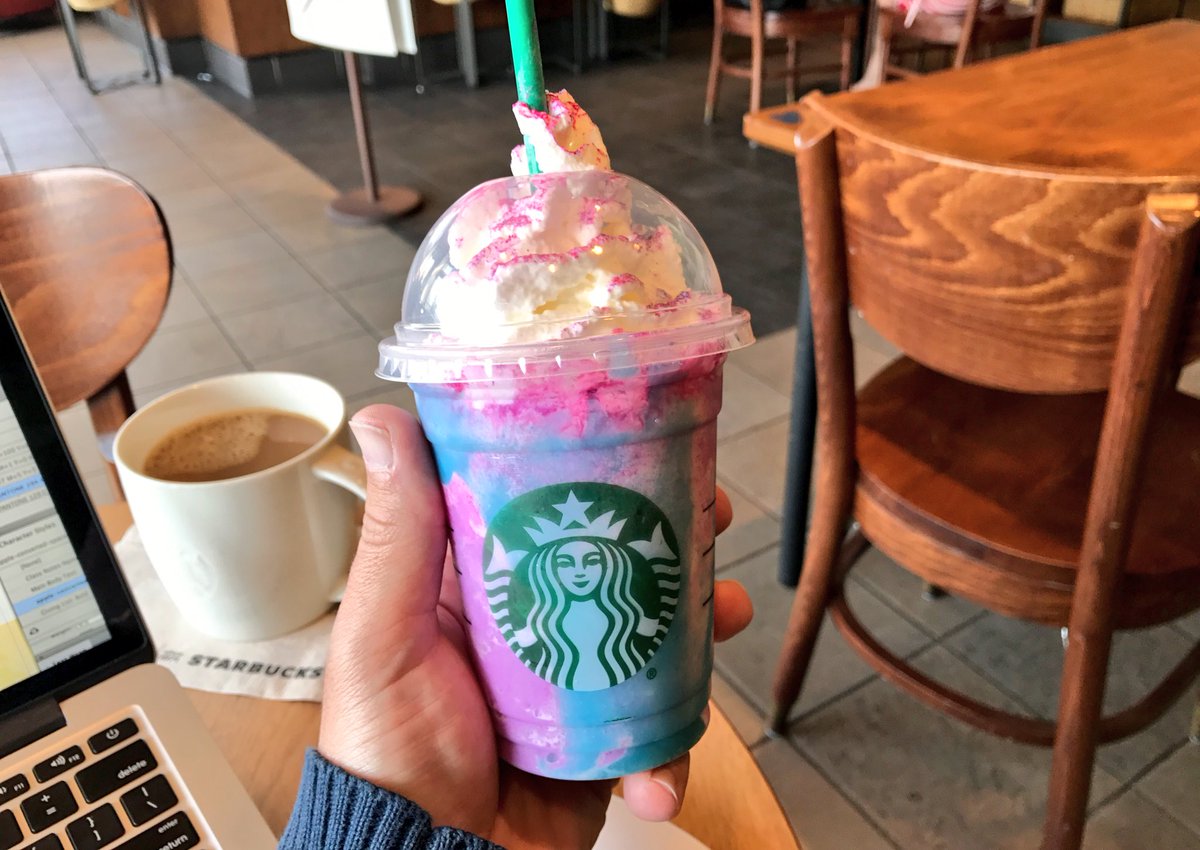 Twitter: @JPmajor
The Instagram-friendly beverage, consisting of mango syrup, sweet pink powder and sour blue syrup (sugar high anyone?), made headlines around the world upon its limited release earlier this year.
But now, Brooklyn café The End has filed a lawsuit against Starbucks, claiming the drink is a rip off of their Unicorn Latte beverage and that the frapp is confusing customers.
According to Today, The Unicorn Latte has made up 25 percent of The End's revenue in 2017 so far and was featured in The New York Times and TimeOut. The shop's parent company, Montauk Juice Factory, filed a trademark application for the beverage in January.
And while the latté doesn't taste the same (using raw cashews, cold-pressed ginger and lemon juice with no blue syrup in sight), the lawsuit still requests payment of any "ill-gotten" profits from the Unicorn Frappuccino and for Starbucks to publish a statement "correcting the confusion."
Starbucks refute any claims of wrongdoing, claiming that "The Starbucks Unicorn Frappuccino blended beverage was inspired by the fun, spirited and colorful unicorn-themed food and drinks that have been trending in social media."
CBS
So, what do you guys think? Are the drinks too similar? Let us know.
____ ____ ____ ____ ____
Listen to the #PopBuzzPodcast with Niall Horan right here or subscribe for free on iTunes to get new episodes sent straight to your phone every Friday.