Everyone is thirsting over Pedro Pascal as Joel in The Last of Us
1 February 2023, 17:39 | Updated: 8 February 2023, 14:36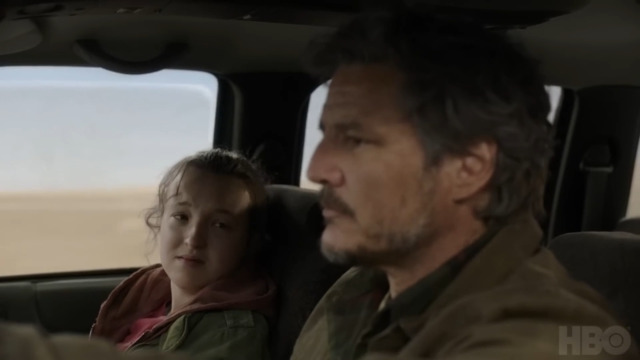 Watch the Last of Us episode 4 trailer
Pedro Pascal's performance as Joel in The Last of Us is giving fans a lot to think about and the memes and thirst tweets are hilarious.
Everyone is thirsting over Pedro Pascal as Joel in The Last of Us and we honestly have no to choice but to agree and join in.
There's no denying that The Last of Us is the standout show of 2023 so far. Based on the video game of the same name, The Last of Us tells the story of Joel (Pedro Pascal) and Ellie (Bella Ramsey). The pair form a father-daughter-like relationship as they travel the US in an attempt to find a cure for a deadly viral fungus that has taken over the world. Ellie is immune to it.
The series has so far received universal acclaim from fans and critics alike for its brilliant acting and emotional storytelling. However, there is one aspect of the show that deserves more attention and that is how hot Pedro Pascal is as Joel.
READ MORE: Bill and Frank's gay love story in The Last of Us game is completely different
Yes. Pedro Pascal fans will already know that the man is undeniably attractive no matter what role he plays. From Game of Thrones (justice for Oberyn) to The Mandalorian (enough said), people have been thirsting over Pedro for years. However, there's something about Joel that makes him the zaddiest of all the zaddys that Pedro has played to date.
Joel is a survivor, he's a father and he's fine, fine, fi-fine, fi-fine, fine, fine.
A lot to think about.
It's a universal struggle.
I can't even enjoy the last of us cuz whenever that pedro guy is on screen I start giggling blushing kicking my feet and twirling my hair

— kurtis conner (@kurtisconner) January 31, 2023
And the Academy Award for best hot babysitter goes to...
If you've watched episode 3, you know.
We love a signature pose.
God is real!
He really is a man!
Not related to The Last of Us but very important.
Pedro BEEN fine!
the number of people who are like "I forgot Pedro Pascal was also in game of thrones" is CONCERNING like how could you ever forget the prince of my heart reigning himbo of Westeros and bisexual icon Oberyn Martell pic.twitter.com/MR4hR1UDgT

— Brit | tlou spoilers 🍓🍄 (@mothmandalorian) January 25, 2023
In conclusion...
usually i'm indifferent to the men y'all try to force down our throats on here but …. pedro pascal has my attention …… like i'm ALERT

— mother earth🧃 (@nonbinarybooty) January 27, 2023
The petition to cast Pedro Pascal as the romantic lead in a rom com starts now.
Read more The Last of Us news here:
Teen Wolf Movie Cast vs. 'The Most Impossible Teen Wolf Quiz' | PopBuzz Meets