People have created a Ratatouille musical on TikTok and it's magnifique
6 November 2020, 17:36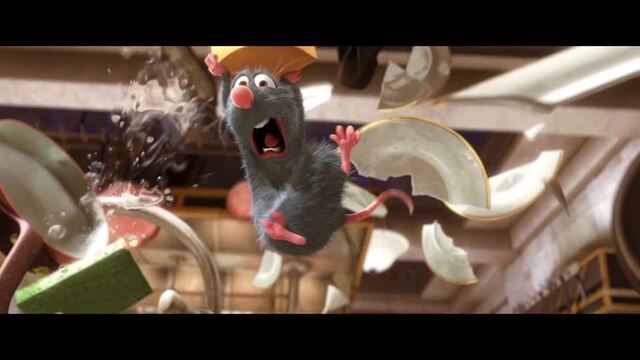 Watch the Ratatouille trailer
A Ratatouille musical? CHEF'S KISS!
Broadway might have been sadly shut down due to the pandemic but musical theatre is truly thriving on TikTok thanks to the Ratatouille musical.
Over the past few months, TikTok has been instrumental in reviving iconic moments in pop culture. Earlier this year, Hamilton made a comeback after its Disney+ drop and the thirst for Draco Malfoy has been revived, 9 years after the Harry Potter films ended.
Now, TikTok has set its sights on Ratatouille (one of the best Pixar films) and its star, Remy, the greatest rat in cinematic history. (Apologies to the Avengers: Endgame rat. You simply do not have the range.)
TikTok users have written an entire musical based on the film, complete with songs, staging and choreography. And I'm not being funny, but if this doesn't end up on Broadway once it reopens in 2021, then I'm suing.
Who started the Ratatouille musical on TikTok?
This, unfortunately, has absolutely nothing to do with Disney but, if they know what's good, then they'd green light it immediately.
The first video – and first number from the musical – to arrive on TikTok was posted by @e_jaccs back in August 2020. And the catchy "Remy, the ratatouille, the rat of all my dreams," lyrics have inspired hundreds of other videos...
TikTok user @danieljmertzlufft then took the original video and turned into a full scale hypothetical musical finale number.
Since then, the talented people on TikTok have managed to create and compose a musical concept about the Pixar masterpiece.
From songs for characters like Colette, Linguini and Anton Ego, to choreography, stage design, footage of the orchestra conductor, playbills... You name it. TikTok has done it. Ratatouille the Musical is here, and it is, truly, a chef's kiss moment.
For your consideration, here are some potential musical numbers for Colette and Linguini.
And some ominous bops for Anton Ego.
Some Rat Chorus choreography and a solo for Remy's dad? OH, GO ON THEN.
And finally, the stage design. I can already hear them polishing the Tony Awards.
Ratatouille: The Ratatousical, coming to Broadway hopefully sooner rather than later.