Here's the Top 10 TikTok songs of 2020
8 December 2020, 14:51 | Updated: 8 December 2020, 15:09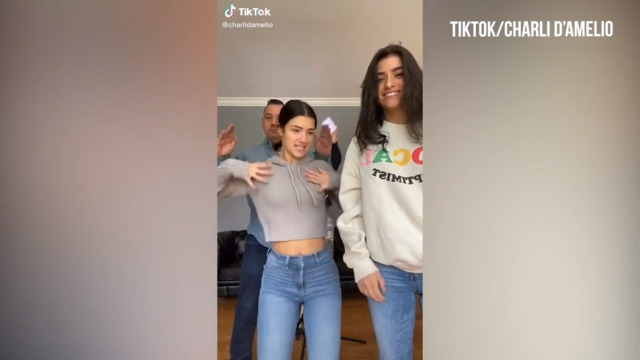 Charli D'Amelio and Dixie D'Amelio do the Say So challenge with their parents
From 'Savage' to 'Say So', here are the Top 10 songs on TikTok in 2020.
If you have dreams of going viral on TikTok, you need to make sure you're only using the most popular tracks on the platform. And, thanks to the viral challenges and choreographed dance routines, we're seeing more and more songs blow up on TikTok.
There's no denying that TikTok has a massive influence on our music tastes. A lot of hit songs actually got their start on TikTok. For example, Lil Nas X's viral track 'Old Town Road' reached the top of the charts in 2019 and it's partly down to its popularity on the platform.
Well, now we can actually see what songs were popping on TikTok in 2020. Using AI-powered analytics tool HypeAuditor, we know exactly which songs were used the most on TikTok over the year. So, here's the Top 10.
READ MORE: Best TikTok songs 2020: Every viral song from TikTok
Here's the Top 10 TikTok songs of 2020
1)  'Laxed [Siren Beat]' – Jawsh 685
You've definitely heard 'Laxed (Siren Beat)' before and if you haven't… where have you been? The song has been used in over 54 million TikTok posts making it the most-used TikTok song of 2020.
2) 'Bagaikan Langit Cover' – Karin
You've probably had this song stuck in your head for a while now and that's because it was used in almost 35 million TikTok videos this year.
3) 'Relationship' – Young Thug feat. Future
'Relationship' featured in almost 33 million TikTok videos this year, making it the third most-used song on TikTok in 2020.
4) 'Lottery (Renegade)' – K Camp
From Charli D'Amelio to Addison Rae, all the biggest stars on TikTok (as well as over 30 million others) were bopping along to 'Lottery (Renegade)' in 2020. Jalaiah Harmon was actually the brains behind the viral choreographed routine, with the teenager only being credited for her work after the song had racked up millions of views.
5) 'Savage' – Megan Thee Stallion
You just know Megan Thee Stallion's 'Savage' had to make the list. It spawned an entire dance movement and really put Megan on the map. Over 30 million TikTok videos have used 'Savage'.
6) 'Banana [DJ FLe - Minisiren Remix]' – Conkarah feat. Shaggy
'Banana' was just another one of the dance tracks everyone has been bopping to on TikTok this year with almost 30 million videos featuring the hit track.
7) 'Baila' – Tampa Curhat Beat & Karl Wine
To make a viral TikTok hit it needs to be catchy and have a dance beat, so it's no wonder nearly 24 million videos featured 'Baila' in 2020.
8) 'Coño' (feat. Jhorrmountain x Adje) – Puri
Just over 22 million TikTok videos featured 'Coño' this year, making it the eighth most popular song on TikTok.
9) 'Sunday Best' – Surfaces
This feel good track had a real moment on TikTok this year, again spawning a number of dance routines. The song was used in almost 20 million TikTok posts this year.
10) 'Say So' – Doja Cat
'Say So' became a viral hit and started a viral dance challenge after Haley Sharpe created a choreographed routine to Doja Cat's song. The song was used in over 18 million TikToks this year and the choreography even featured in Doja Cat's 'Say So' music video.