Guys Don't Understand This Meme And Their Responses Will Make You Howl With Laughter
11 September 2017, 13:28
Do YOU even understand it?!
Last week, a GENIUS tweet by MUA and hairstylist Payton Hicks went viral. Payton posted before and after shots of her roommates' curled hairstyle alongside the caption, "you vs. the girl he cheats with" and honestly, we've never hit the retweet button so fast.
you vs. the girl he cheats with pic.twitter.com/7qBAUJpsDN

— pay10 (@payt_xoxo) September 6, 2017
Need a quick explainer? In order to achieve maximum glamour and peak VS Angel beach wave, you need to curl your hair in fairly uniform, ugly harsh ringlets before brushing it out into a sleek and perfect loose wavy style. Basically, the meme suggests your man will cheat on someone with tacky, unbrushed curls who is a downgrade from you and your perfect hair.
Speaking to Buzzfeed News, original creator of the meme Payton Hicks explained how the tweet even came about: "I was laughing and joking with [my roommate] about how bad they look before I brush them."
But since going viral, almost 75% of the male population on Twitter had absolutely NO idea what the hell was going on or what the tweet even means.
All these boys : pic.twitter.com/z853SxxE1B

— chelseaaaa (@chelseaablakeee) September 7, 2017
Not even close.
The brown darker on the right

— robdaniel (@brownsugaa55) September 7, 2017
Closer... but not close enough. He gets a pass.
I showed my boyfriend this tweet and he stared at it for ages and said 'is it because her hair's twirlier?'

— LaurenKateeAdams (@ThisisLaurenHi) September 7, 2017
This guy tried it by using some fancy hair-dying terms but failed to realise it was the same girl.
I mean one has a slamming balayage and the other has some nasty messed up highlights

— Chris Aimable (@ChrisAimable16) September 7, 2017
This guy is cancelled.
I highkey don't get it, they both look nice. Isn't one just more curlier than the other?

— DAViD (@UmmItsDavid) September 7, 2017
He got there in the end.
me before I figured this out pic.twitter.com/rU1qstmWwO

— blake (@blaakkke) September 7, 2017
No, it's not a joke about vaginas either.
wait so is it a vagina joke or not

— J.a.B. (@_mrbellizzi) September 7, 2017
Don't even know what's going on here...
Ah ok. I thought maybe one was just a wooden stick with a wig lol.

— LOW STEPPA (@Lowsteppa) September 9, 2017
Oh hell no...
You're right, they don't understand pic.twitter.com/ALiiYq0npI

— kris (@kristelvanilla) September 7, 2017
We have a winner.
Is it because the right one is fake curls or something it looks like some fine pasta

— Dylan. (@dylanftw87) September 7, 2017
Thanks for the laugh boys, at least now you know.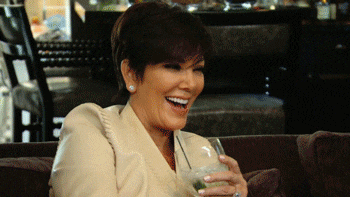 via giphy.com