The World's Biggest Music Vlogger Has A Secret Alt-Right YouTube Channel And People Are Pissed
4 October 2017, 17:16 | Updated: 4 October 2017, 17:20
What the hell?
It's possible that if you've ever watched an album review on YouTube, it was probably by Anthony Fantano. He has 1.1 million subscribers and has been pulling records apart on his channel The Needle Drop for eight years. But, according to The Fader, the world's most popular music vlogger has been running a secret, alt-right channel in secret.
thatistheplan, according to the Fader, was Fantano's second channel which was dedicate to creating similar content to the shitposting found on 4chan, which often takes on a racist and sexist tone. The channel has now been pulled by Fantano, who claims YouTube demonetized his videos as it was deemed inappropriate for advertisers by YouTube's demonetization algorithm.
The Fader points to several videos in which Fantano mocks black rappers, attacks SJWs and feminists. One in particular about the rapper Hopsin, who suffers from mental health issues, included scenes in which: "Fantano wraps a cord around his neck, while an image of a black guy with a white noose around his neck that appears behind him. Next, we see a background image of another black person being choked, right as Fantano says the words "choked to death." He's playing the spectre of black suicide and death for laughs."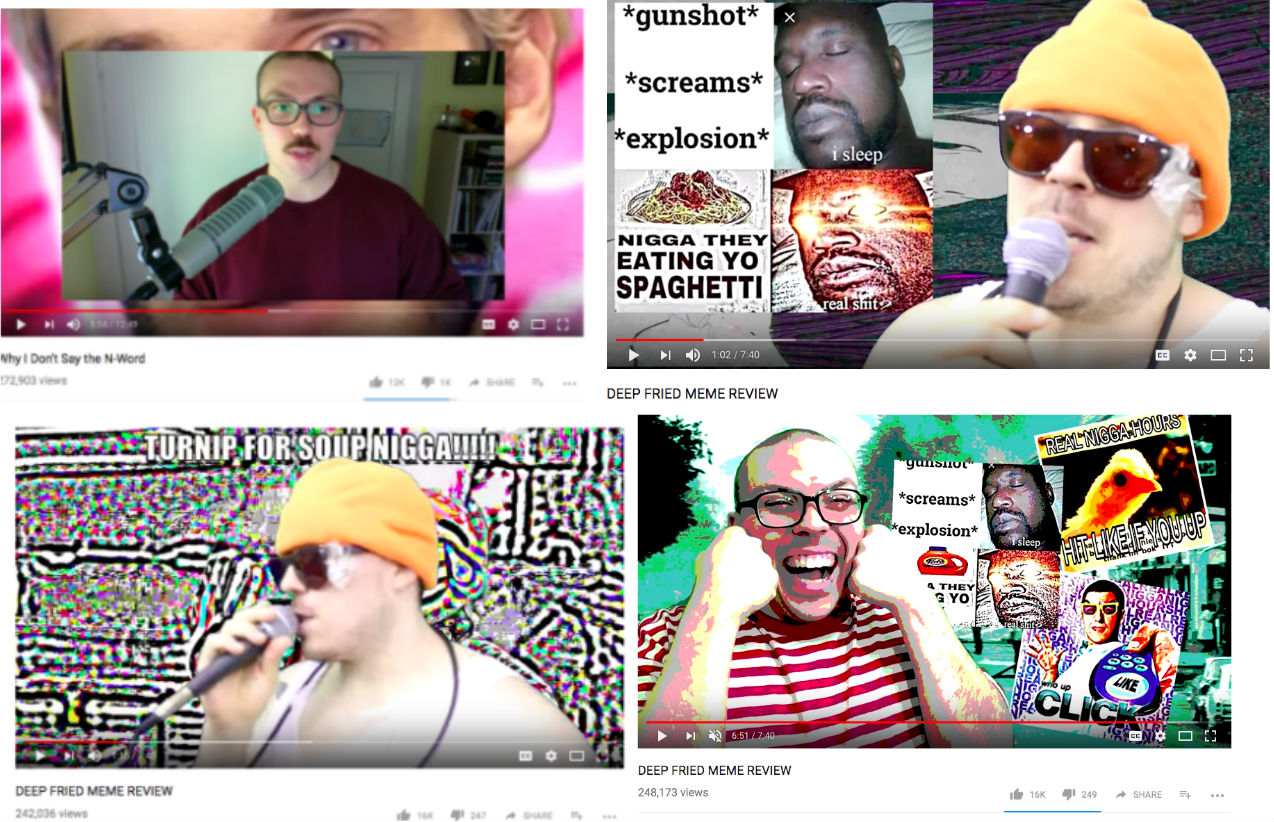 The Fader
The success of these videos then started to infiltrate The Needle Drop in the form of guests on its podcast. Fantano invited several controversial figures on to the show including Sam Hyde, who's comedy show on Adult Swim was cancelled after Hyde used the show to "smuggle noxious alt-right in-jokes and racist memes onto TV". During their chat, Hyde brings up Lena Dunham and describes in detail how he would rape and murder her. Please be aware the next quote from the Sam Hyde interview is extremely graphic.
"I'll take extra time, OK?" he says. "I'll be nailing her, I'll be punching her in the back of the neck, I'll be boxing her eyes in. I'll break both her orbital bones. I'm gonna destroy Lena Dunham so badly that the people that come to clean her up, they're gonna be puking when they see what I did to her. I want them to know how I feel about her, so I'm gonna fuck her up so bad that they're gonna puke when they see her bruised mangled body."
Fantano doesn't question Hyde's comments and just laughs along. Since The Fader article went live today, people are questioning Fantano's motives behind the second channel and whether he will continue it considering the negative reaction he has been getting online.
Fantano has yet to respond to the article but has said he is making a video in response. It will be interesting to see how this one goes down.