Dan Howell Just Got Nominated For An Award...By A Music Magazine?
4 December 2015, 15:36 | Updated: 8 May 2017, 17:09
Cynical marketing ploy or genuine endorsement of YouTuber culture?
Something strange happened today; a bunch of YouTubers were nominated for an award by music magazine NME.
For those unaware, NME is a UK music publication that has been running for 63 years. They're responsible for breaking some of the most important movements in popular music in the last 50 years and they still hold an important (if waning) position of authority in the music press.
Each year the magazine holds a boozy award ceremony with the usual music categories (male, female, album, single etc.), as well as best film and their (sometimes funny, sometimes out of touch) hero and villain of the year categories. This year, however, they've introduced a new category: "Vloggers of the Year". Dan Howell, KSI, Vikkstar123, Charlie McDonnell, Joe Weller and Savannah Brown are the (lucky?) nominees. But what, if anything, does this mean for YouTubers?
NME has undergone a significant rebranding in recent months. Transferring to a free magazine (handed out at tube stops and colleges) has allowed for a much wider circulation (it has risen from around 15,000 in June a week to 300,000 in November) which, in turn, has resulted in more popstars (Rihanna and Taylor Swift in recent weeks) as well as movie stars gracing their covers, instead of traditional indie/alternative music stars (seriously, could they really put The Libertines on the cover again!?).
The move towards content creators could be seen as a cynical grab towards the underrepresented (and lucrative) YouTuber market, a suspicion that's only encouraged by their entry-level choices for the award. It's also a little strange because the only coverage of YouTubers in their magazine or online site seems to be one article from August explaining who and what YouTubers are. That's fine, but should they really be giving out awards (even if they're voted for by readers) when they've barely mentioned vlogging before? We're going to take a wild stab in the dark and say most NME readers have never watched a vlog before.
The fact that traditional media is sitting up and taking notice - even if it's a little like your granddad trying to understand gangsta rap - is an important step. YouTubers are a key aspect of youth culture. For a brand that bases it's credibility in covering youth culture, ignoring them would be foolish. While NME can't claim to be experts, it's perhaps an encouraging gesture of good will to include the YouTube audience, which doesn't get a lot of love anywhere else (except at PopBuzz, obvs.)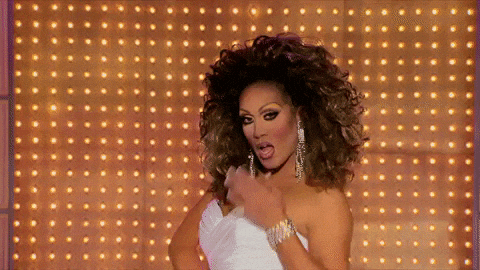 There is a long road ahead before YouTubers achieve full recognition and respect. The media industry is still rife with suspicion, snobbery and ridicule towards them. The Teen Choice Awards this year turned out to be a shit-show of snobbery, with E! television network shading Grace Helbig's reality show on Twitter, as well as a fairly ignorant review of the event on their website.
This is embarrassing, @eonline. https://t.co/Agia73nCxF

— Grace Helbig (@gracehelbig) August 18, 2015

Then there was Bella Thorne's (lol, who?) ill-judged joke towards PewDiePie, mocking his name when he didn't turn up to accept the "Male Choice Web Star" award at the same awards ceremony. If this is how YouTubers are treated when attending PG-rated awards show like Teen Choice, what hope in hell do YouTubers have at the NME Awards? We half expect former Oasis band member Noel Gallagher to chase Dan Howell off the red carpet with a chainsaw.
I guess we'll find out what happens in February. But make no mistake about it, 2016 will be a big year as YouTubers infiltrate mainstream media. In the mean time, we'd advise Dan and co. to invest in some warm winter coats, the reception might be a little frosty.