YouTuber Dream addresses grooming allegations in new statement
17 October 2022, 16:07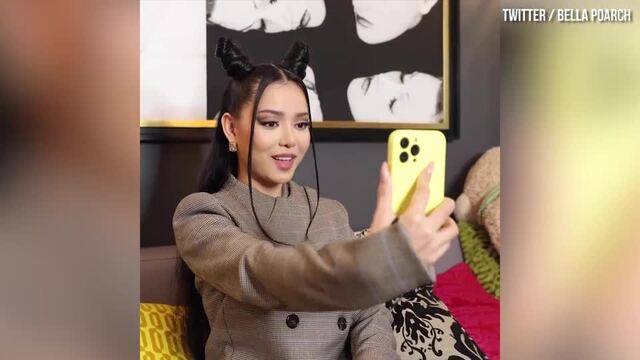 Dream shows his face to Addison Rae & Bella Poarch for the first time
Multiple girls have accused Dream of sending them sexual and inappropriate messages.
CONTENT WARNING: This article contains details of alleged child abuse that some readers may find triggering.
Gaming YouTuber Dream has released a statement denying that he's groomed young girls following allegations against him.
Over the weekend, multiple girls came forward with allegations that Dream had groomed them. In a series of tweets, a user named Anastasia alleged that Dream had flirted with her and sent her sexually explicit photographs despite knowing that she was just 17 at the time. Anastasia also shared screenshots of messages she claims were between her and Dream.
Another user named Amanda has also posted several videos on TikTok and Twitter accusing Dream of grooming. In them, she shares clips of their alleged DMs in an effort to prove that they came from his actual accounts. Amanda states that Dream sexted her as a minor on Snapchat. She also says that he sent her photographs of his penis on the platform.
After the girls came forward, #DreamIsAFreak began trending on Twitter and now Dream has addressed the accusations.
READ MORE: Dream responds to being called "ugly" after face reveal goes viral
According to Distractify, Dream posted several tweets denying the allegations on his private account: @dreamsecretclub. He wrote: "Wake up to people making disgusting false allegations for the millionth time. I'm going to enjoy my last couple of days in LA and not let people try and ruin it. My heart goes out to actual victims who get questioned."
He added: "Fuck you if you abuse concern around horrible real issues out of spite. It's sad to see the trend that whenever there's something big going on for me, or for friends of mine, people try and use those moments to spread negativity and lies. Hopefully everyone's day isn't ruined."
Dream has reportedly since deleted the tweets and posted a statement to his private account. In the statement, he writes: "Yesterday, a thread was posted that had screenshots of twitter dms from me from 2020. I believe these dms are real. In these dms there are no inappropriate comments whatsoever. It was just friendly conversation."
He then asserts that the girl was 18 and adds: "Any attempt to equate these messages to grooming is not only disgusting but also insulting to victims who actually experienced grooming and still have trauma as a result."
Dream ends the statement by saying that he will "pursue legal action" against anyone "misrepresenting facts, lying, faking things or falsely abusing [his] name and image."
If you, or someone you know, has been affected by child abuse, the following organisations may be able to help:
Drag Race UK's Sminty Drop Reacts To 'Sad Twerk' Exit Going Viral | Drag Race Yearbook