Jackie Aina cuts ties with Morphe due to their work with "racist beauty brands"
3 July 2020, 12:34 | Updated: 3 July 2020, 12:51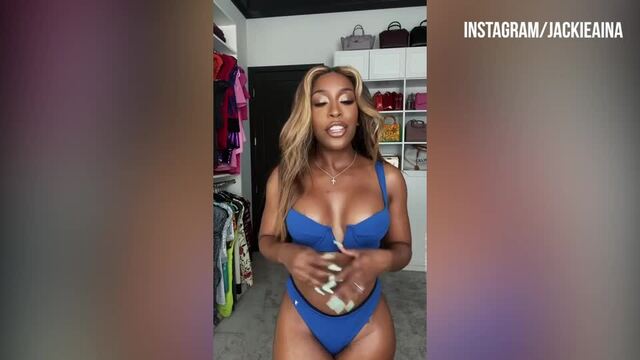 Jackie Aina opens up about trolls telling her to lighten her skin
Jackie Aina has stopped working with the makeup brand and called on other influencers to follow suit.
Jackie Aina has announced that she will no longer act as an affiliate for Morphe due to their work with racist beauty brands.
Morphe have a well-documented history of working with influencers with racist histories. In recent years, the popular beauty outlet has come under fire for collaborating with numerous problematic YouTubers including Laura Lee, Shane Dawson and Jeffree Star. In the cases of Laura and Shane, Morphe have now cut ties with them but they continue to work with Jeffree.
READ MORE: Tati Westbrook apologises to Jackie Aina for defending Jeffree Star
Now, Jackie Aina has revealed that she has stopped working with Morphe and called on other influencers to do the same.
Taking to Twitter yesterday (Jul 2), Jackie tweeted: "hey boos, as some of you may know as of this week I will no longer be a @MorpheBrushes affiliate. code "EDGES" has deactivated. I refuse to align myself with a company that continues to retail antiblack racist beauty brands. I strongly encourage other influencers to do the same!"
Following Jackie's comments, many other influencers have announced that they're severing their ties with Morphe too. Alissa Ashley also tweeted: "If anyone's confused, allegedly Star is a co-owner." Tati Westbrook recently claimed that Jeffree co-owns Morphe in her viral 'BREAKING MY SILENCE' video.
Morphe have since denied these claims. They told Business Insider: "We can confirm that Jeffree Star retains no ownership of Morphe. He's not an investor. He's not a co-owner. Our only relationship is through retail distribution of Jeffree Star Cosmetics and our 2019 MorpheX collaboration."
However, people aren't convinced that this is entirely true. An old video has since resurfaced in which Jeffree states that he has invested in Morphe. Not to mention, Morphe continue to sell his products, despite his racist history.
as of June I am also no longer a Baddie B Lashes affiliate. Code EDGES has been deactivated.

If either of these codes still work please let me know and I can follow through to make sure they are fully deactivated. Thank you☺️

— Naira Banks (@jackieaina) July 2, 2020
Alissa Ashley joins the list of beauty YouTubers and influencers cutting ties with Morphe and reveals that Jeffree Star is allegedly a part owner of the beauty retailer. 👀 pic.twitter.com/IR7YVUW00R

— THE NEIGHBORHOOD TALK (@TNHTalk) July 2, 2020
While Jackie didn't mention Jeffree by name, she did retweet influencer Amanda Ensing who addressed him. Amanda wrote: "Jeffree Star has had multiple racist actions + vile behaviour from his past up until today, yet morphe will pull everyone but him. You told Business Insider he is not a Co Owner so why is he still being sold at Morphe? Is it because of money?"
In 2018, Jackie also shared an open letter to Jeffree on Twitter calling out his racism. She wrote: "I have not and will not excuse his blatantly racist behavior and - not his past references to me in derogatory terms, his use of the N words nor his efforts to eliminate spaces and opportunities for people of color."
As it stands, Morphe are yet to respond to Jackie or any of the other influencers cutting ties with them. We shall update you if they do.