James Charles will no longer host Instant Influencer season 2
26 March 2021, 12:34 | Updated: 26 March 2021, 12:41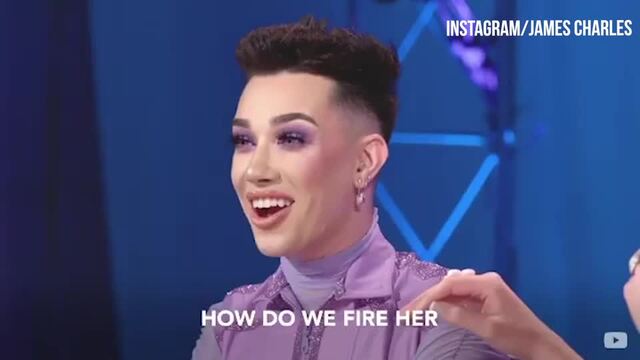 James Charles shares official trailer for his Instant Influencer series
YouTube have confirmed that Instant Influencer will be going in a "new creative direction".
James Charles will not be returning as the host of YouTube series Instant Influencer.
Season 1 of Instant Influencer debuted in April 2020 and saw makeup artists from across the US compete to win a $50,000 cash prize. The competition was eventually won by Ashley Strong.
Norvina, President of Anastasia Beverly Hills, served as a main judge on the series, while socialite Paris Hilton and RuPaul's Drag Race star Trixie Mattel had guest judge stints on the show. A second season had been confirmed and it was assumed James would return as the host.
In a statement to Variety, a YouTube spokesperson confirmed that the YouTuber will not be hosting Season 2 of the beauty competition, however, they did not provide a reason why.
READ MORE: James Charles denies "grooming" 16 year old boy on Snapchat
"We can confirm Season 2 of the YouTube originals series Instant Influencer will take a new creative direction, including a new host," the statement read.
"We thank James for a great first season, and look forward to building on the show's success by expanding the opportunity to showcase a diversity of creators across the YouTube platform in our upcoming season."
The decision comes after James was accused of of "grooming" a 16-year-old boy, who said James had sent him explicit messages and photos on Snapchat. James said the claims were "completely false" in a statement on Twitter and added that he believed the boy was in fact 18. He claims to have cut all contact once he discovered the boy's true age.
He said: "After false allegations like this in the past, I would never knowingly engage with anyone underage and put my life on the line for a few Snapchats. Because of situations like this, instead of taking someone's word for it, I now will ask to see the ID or passport of every guy I have a conversation with."