This Famous Vine Star Is Releasing A Book Because Of Course She Is
10 February 2016, 12:25 | Updated: 8 May 2017, 17:09
Bet it's only 6 pages long...
This nugget of news might have passed you by if you're not well versed in the world of 6-second viral videos. Vine star, Lele Pons, who has almost 8 ~BILLION~ vine loops is due to release her first novel on April 5th.
I wrote a novel @GalleryBooks! I'm so excited for you guys to read it!! #SurvivingHighSchool https://t.co/0MGAn7OvN2 pic.twitter.com/8fSyyRvSdh

— LelePons (@lelepons) January 6, 2016
In a similar set up to Zoella's Girl Online, Lele's novel follows an autobiographical narrative about joining to a new school and spending her lunchtime alone until her videos go viral and everyone suddenly wants to be her friend. It's a struggle between internet fame, high school drama and trying to snatch those good grades.
And to avoid another inevitable ghostwriting scandal, it's clearly pointed out that the novel was not written by Lele herself - but it is her story.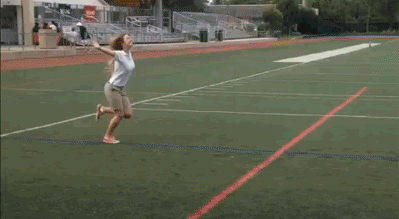 It's the first book deal to emerge from a 'Viner' and if it's successful you can probably expect an onslaught of material from the likes of Thomas Sanders (YAS), Jerome Jarre (YAAAAS) and Brittany Furlan (YAAAAAAS!) Cue the puzzled look on booksellers faces when you ask if they're stocking the new King Bach book!
So whaddya make of Viners getting in on that sweet book action? And will her international Vine fame prove too much for Zoella's record breaking novel?
TBH, the vine version of the book already looks a HELLA GOOD teen movie.