Marina Joyce Says She "Feels Grateful To Be Alive" After The #SaveMarinaJoyce Conspiracy
3 April 2017, 15:46 | Updated: 8 May 2017, 17:09
Marina opened up about her mental health and how #SaveMarinaJoyce helped her get better.
Cast your minds back to July 2016 when the internet was obsessed with the #SaveMarinaJoyce hashtag. Marina Joyce, a YouTuber from the UK sparked a MASSIVE online hashtag after displaying what viewers thought was worrying behaviour in her videos and on social media.
As the hashtag began to unfold, there was a lot of speculation and worry surrounding her well-being. Over 39 million people came to her YouTube channel to watch her videos and try to decipher what was going on. Police were called, other YouTubers posted exposé videos on her behaviour... It was a lot to take in.
Now, nine months after the entire hashtag nightmare kicked off, Marina is ready to discuss what really happened, how she felt and the truth behind that "interview" with fellow YouTuber Philip DeFranco.
Watch her talk about the #SaveMarinaJoyce hashtag in her latest video below:
Marina sets the record straight that none of the conspiracy theories surrounding the hashtag were true. Of course there wasn't an ISIS kidnapping plot involved. She wasn't a victim of domestic abuse by anyone in her house nor had she been kidnapped. Of course, we never really got an answer as to what really went on last summer - not that she owed us one anyway - but Marina addressed ALL of that in the new video.
"The reason I did not give you an answer before was because I was not in the right mind to give you one. I had to get better to give you an answer. So this is why I've waited so long to tell you the truth."
YouTube
Marina goes on to explain that she was experiencing one of the most horrible times of her life. She lived in isolation, not telling people how she felt. And the reason behind her disjointed speech that jarred many of her viewers? The depressive thoughts that occupied her mind prevented her from holding a normal conversation, she explained.
"I did suffer from depression. It was so bad. It hurts me to this day to think of all the reckless things I did to show that I did not care about my life. Things that I would look back upon and feel so grateful to this day that I am still alive."
She goes on to thank YouTube and everyone who expressed their concern about her on the #SaveMarinaJoyce hashtag, saying they inadvertently pushed her to realise how much she needed help and used that to will herself better. "I feel so grateful for #SavingMarinaJoyce because it did actually save me."
We're so happy to see Marina doing better. If you're experiencing anything similar, please get in touch with a professional or talk to someone you trust.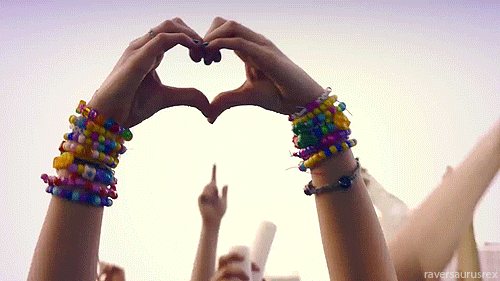 via giphy.com
____ ____ ____ ____ ____
WE'RE BACK! Listen to the #PopBuzzPodcast with Noah Cyrus right here or subscribe for free on iTunes to get new episodes sent straight to your phone every Friday.