PewDiePie's Comments About Mental Health and Pokemon GO Are Way Out Of Line
11 July 2016, 14:05 | Updated: 8 May 2017, 17:09
This is not cool.
PewDiePie has a history of being an out-spoken person but sometimes he can take things too far.
Over the weekend it seemed like EVERYONE was going off-piste in the pursuit of Pokémons. People are literally going wild for Pokémon Go, the game that uses GPS so users interact with Pokémon in the real world (i.e. you go outside to catch them using a map in the app on your phone).
YOU CAME TO THE WRONG FUKKIN NEIGHBOURHOOD #PokemonGO pic.twitter.com/NhdbJZSeTD

— Liam Dryden (@LiamDrydenEtc) July 11, 2016
There has been a flurry of articles about the latest craze in gaming and one such article, published by Buzzfeed, reported how playing the game is helping people with their mental health.
The article reported how people with anxiety, depression and agoraphobia (fear of open or public places) are coming forward and talking about how the game has helped encouraged them to leave their homes and be outside.
As far as we're concerned, anything that helps people get outside is a good thing, particularly if it's helping people overcome anxiety with the outside world. And you'd think a good news story about the positive effects of gaming would be welcomed by the gaming world's most famous celebrity, but apparently not.
A screen shoot has been circulating on Twitter of PewDiePie retweeting the original Buzzfeed post, with the caption "just walk outside you dickheads".
Wow.
The original tweet has been deleted, for obvious reasons. Not only is the tweet incredibly offensive but it's extraordinarily stupid, too.
We're not sure if PewDiePie read the original article, but as many of the people interviewed in the piece articulated, simply getting out of bed can take a herculean effort if you are suffering with mental health issues. For example, decreased energy, fatigue and feeling "slowed down" are some of the most common symptoms of depression.
odoh.pw
One gamer named Brianna explains, "Dealing with depression it's often really hard to find a reason to leave bed, or even home. I was in a really bad low before I got the app. And I wouldn't say its changed that completely, but it's kept me busy, and given me a lot of motivation."
PewDiePie's tweet reinforces the false idea that depression, anxiety and other mental health problems that effect people's energy levels are actually just laziness. It's a mean and outdated opinion, and it fails to take into account how isolating and frustrating it can be for those experiencing it.
The tweet is also problematic because it discourages people to talk openly. The more we talk about mental health, the less of a sigma it becomes. No one should ever be shamed into staying silent, especially when what they have to say has so much positive value in helping others.
We're glad PewDiePie deleted the tweet, we assume he realised the mistake he made. But maybe he should think twice before commenting on stories about mental health and how his comments might be damaging to others.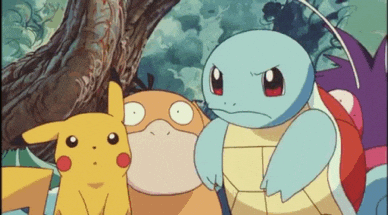 giphy