Shane Dawson says he has "so much to say" as he returns to social media
2 October 2020, 11:47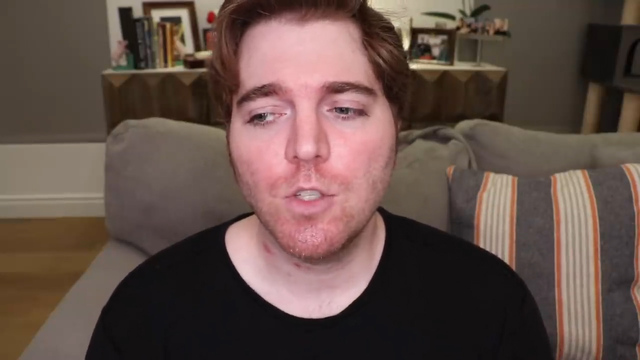 Shane Dawson apologises for making racist YouTube videos
"I have so much I want to say, and I promise in the future I will."
Shane Dawson has returned to social media almost three months after he took a hiatus from the online world following backlash over his past problematic content.
In June, Shane apologised for his use of blackface in his comedy sketches, racial slurs, and inappropriate comments he had made about young children including singer Willow Smith, who was just 11 years old at the time. As a result, Shane lost thousands of subscribers, he was demonetised on YouTube and a fierce online campaign called for the YouTuber to be cancelled for good.
Shane has remained out of the spotlight since then, only quietly dropping his merch and appearing in fiancé Ryland Adams' YouTube video.
READ MORE: Shane Dawson called out for releasing new merch without addressing controversies
But, Shane has now returned to Instagram to congratulate his fiancé Ryland Adams on getting his own pop culture podcast, The Sip, which he recently announced on YouTube.
On Instagram Stories, Shane wrote: "I wasn't planning on coming back to the internet for a while. But today is a special day for my best friend, and I want to be there for him the way he has always been there for me." He followed it up with several slides gushing about how Ryland had supported him throughout their relationship.
Shane also hinted that he would be addressing his absence in future, but it currently wasn't the time. He added: "I have so much I want to say, and I promise in the future I will, but today I wanna talk about Ryland."
Shane finished his Instagram Stories spree with a selfie – his first since all the drama kicked off. "I probably won't be back for a while, but I just wanted to say hi and support my man," he continued. "Hope you guys are having a good day."
So, for now, it looks like the internet won't be getting the explanation and repentance they had hoped for. But we'll be sure to update you when he inevitably returns again.
What do you think? Tweet us @popbuzz and let us know!