Shane Dawson and Ryland Adams left heartbroken over sudden death of cat Mario
26 November 2020, 12:01 | Updated: 26 November 2020, 12:39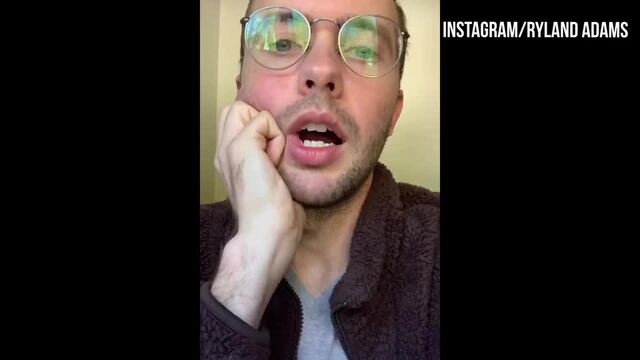 Ryland Adams announces that his and Shane Dawson's kitten has passed away
"Our kitten Mario is no longer with us. I honestly don't know how to comprehend it because it was going so well."
Shane Dawson and Ryland Adams have announced that their cat Mario has passed away only one week after picking him up.
The YouTubers had two dogs (Honey and Uno) and another cat named Cheeto already when they decided to add another cat to their family after adopting him through Trisha Paytas' boyfriend Moses. But just one week after bringing their new kitten Mario home, Ryland revealed that Mario had died on his podcast The Sip.
He said: "Our kitten Mario is no longer with us. I honestly don't know how to comprehend it because it was going so well. This cat came into our lives in such a time where it was needed for us like I truly believe that this kitten will change our lives forever and a large part of his purpose, even though his life was so short, was to reroute our lives or change how we view things or see things."
READ MORE: Jeffree Star and Shane Dawson's Conspiracy collection is now being sold in TK Maxx
Ryland said that Mario had become "best friends" with Cheeto and he was even starting to get along with their dogs, but something happened whilst he was sitting in the beauty room with Shane. "Cheeto ran out of the room and Mario chased him and before Shane and I got out to go to the family room an incident had already happened," Ryland explained.
Ryland said he doesn't know exactly what happened but Mario ran back to his room and he was making sounds, and he started throwing up. He assumes the dogs may have got to Mario in some way. He added: "Shane had this crazy connection with this cat from the moment we saw a video of him. I wasn't even on board with Mario yet before Shane said, 'Bring this cat into our lives.' Shane is like this psychic being where he knows he's connected to something immediately. He loved this cat so much."
Ryland and Shane later discovered that there was bruising on Mario's lungs after taking him to the vet. It's not known what caused the bruising. Another vet concluded that they couldn't operate on Mario and he probably wouldn't make it through. Ryland called the incident the most "haunting and horrific" moment of his life. "I just couldn't stop thinking that I could have done something different," Ryland continued.
Watch Ryland's podcast here.
Our cat passed away - dealing with grief and loss
Shane later came on the podcast to speak about his heartbreak over Mario's death in the hope it would help others who were grieving for their pets. "Mario came when I needed him most and when I needed unconditional love," he said, through tears.
"I don't know, I don't want to get too much into the internet shit because that feels so stupid right now but it was a thing. Like, having a person, I mean it's a cat, but I connected with him on such a crazy level – he was my soulmate. Like that cat knew me, I knew him, he trusted me."