Shane Dawson returns to YouTube for first time since his public scandals
10 September 2020, 12:05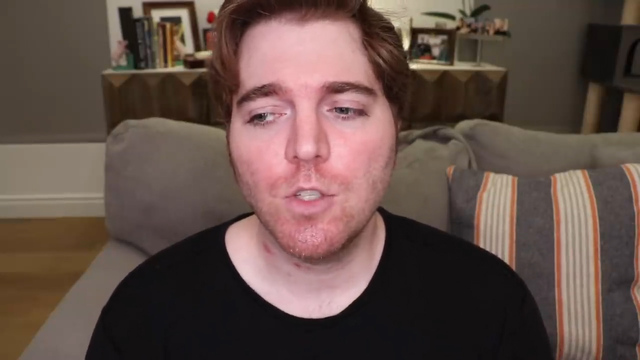 Shane Dawson apologises for making racist YouTube videos
This is Shane's first public appearance since June 30.
Shane Dawson is back on YouTube (via fiancé Ryland Adams' channel) following a slew of very public scandals.
On Wednesday (Sep 9), Ryland shared a video titled "Our Bedroom Makeover Reveal". Ryland and Shane, who appears in the YouTube thumbnail and throughout the 18-minute clip, detail the process behind their bedroom makeover, before finally revealing their revamped suite to Ryland's family.
"Oh my god, wait. Oh my god, this is scary…," Shane says when Ryland first puts the camera on him. Before you ask, nope, he wasn't camera shy because of the multiple allegations against him, it was because of his, erm, new haircut. (However, it's worth noting that this was allegedly filmed in June 2020, before the worst of the backlash kicked off...)
READ MORE: Ryland Adams says Shane Dawson has "grown" in new video addressing controversy
Our Bedroom Makeover Reveal!
The YouTuber chose not to address any of his recent drama, however, he did joke about the "15 years of hate comments" he has received on YouTube throughout his career.
This is actually the first time we've seen Shane since June 30, after he finally took accountability for using blackface and racial slurs in the past. Shane also received backlash for sexualising Willow Smith when she was just 11, getting called out by her mother Jada Pinkett Smith and older brother Jaden Smith. Oh and then there was that whole mess with Tati Westbrook…
Shane lost a million subscribers as a result of his many scandals, Target removed his books from stores, Morphe ripped his products from their websites and YouTube demonetised his videos.
Whist the comments on Ryland's video were all suspiciously positive, Shane's return without any explanation was branded "disrespectful".
its the acting like nothing happened for me

— just basic (@shura_stan) September 9, 2020
So this is happening? We're just gonna act like Shane Dawson didn't insinuate that he had child porn on his computer? Pretend he didn't kiss a 12-year-old? Act like he isn't a HUGE racist? They're heavily blocking words from their comment section pretending like everyone forgot. pic.twitter.com/iqxfJJHCbw

— tea sesh (@TeaSeshYT) September 9, 2020
Keep Shane Dawson off the fucking internet please, it's disturbing how people are like YEAH MAYBE HE WAS BEING A RACIST PREDATOR BUT IT DOESN'T ME HE IS ONE. You're dismissing all the trauma he has caused, fuck Shane Dawson and STAY OUT pic.twitter.com/nJkr5V9qyu

— SundazeStream (@StreamSundaze) September 9, 2020
It's way too soon for this. His first appearance should have been an apology for everything that's comes out.

— Mothra (@AParachutes) September 9, 2020
Of course he's gonna be slowly coming back. I just find it disrespectful because he really did not apologize. And because he won't admit to his faults I'm not supporting.

— Alita skyy (@Alitaskyy) September 9, 2020
Shane Dawson's public career should be OVER! The fact that he is trying to creep back into the public eye as if his scandal was to do with a bad makeup launch or something is just disgusting. If he was in any other profession he would be forced to resign. Fuck off #shanedawson pic.twitter.com/pUnjchJjS1

— AnnaRose (@FemaleStan19946) September 9, 2020
What do you think? Tweet us @popbuzz and let us know.