YouTube has demonetized Shane Dawson's YouTube channels
30 June 2020, 17:15 | Updated: 30 June 2020, 17:43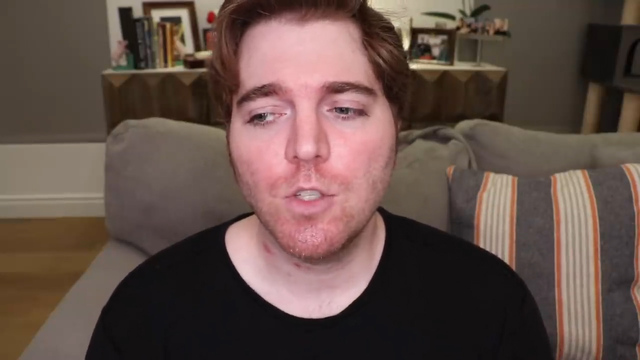 Shane Dawson apologises for making racist YouTube videos
YouTube have demonetized Shane Dawson's channels following allegations of racism and sexualising minors.
YouTube has demonetized all three of Shane Dawson's YouTube channels following backlash the YouTuber has received following allegations of racism and sexualising minors (June 30).
Shane currently has three YouTube channels. There is his main channel Shane (22.5 million subscribers), Shane Dawson TV (8.4 million subs), and his newest channel, Shane Glossin' (3.7 million subs).
In a statement to Tubefilter, YouTube said that the punishment is not permanent but has been taken as his behaviour could "have a negative impact across its collective community of creators, viewers, and advertisers".
READ MORE: Morphe remove all of Shane Dawson's makeup products from their website
According to Tubefilter, YouTube said they take action "in rare circumstances where a particularly newsworthy creator's bad behaviour could have a negative impact across its collective community of creators, viewers, and advertisers. Demonetization was initiated last night on June 29. The length of the punishment is indefinite, though not permanent".
As Tubefilter noted, this is far from the first time YouTube has suspended monetization on a popular YouTuber's account. Logan Paul's channel was demonetized following his suicide forest video, while JayStation was also demonetized after he faked his girlfriend's death in order to drive subscriptions to their joint channel. Both eventually had monetization reinstated.
READ MORE: Shane Dawson clip 'joking' about Trayvon Martin resurfaces following apology video fallout
The condemnation for Shane Dawson has been swift and overwhelming, and is especially notable given his golden status among his peers and huge popularity on YouTube.
In Shane's apology video, he addressed wearing blackface, using racial slurs, insulting people living with disabilities, and joking about paedophilia. "I've done a lot of things in my past that I hate, that I wish I could make go away. I don't know who that person is anymore," he explained.
After Shane had apologised, even more of his old and offensive clips began being re-circulated on social media. In one, Shane appears to pretend to masturbate to a Disney poster of Willow Smith, who was 11-years-old at the time, while singing the lyrics to her 2011 hit song 'Whip My Hair'.
In his video, Shane said he "would never talk about a child in a way that is inappropriate" concerning the past paedophilic comments. However, when Willow's brother Jaden Smith and mother Jada Pinkett-Smith picked up on the clip they expressed their "disgust" on Twitter.
"To Shane Dawson ... I'm done with the excuses," Jada tweeted. Jaden then retweeted his mother and posted a string of tweets, writing: "SHANE DAWSON I AM DISGUSTED BY YOU. YOU SEXUALIZING AN 11 YEAR OLD GIRL WHO HAPPENS TO BE MY SISTER!!!!!! IS THE FURTHEST THING FROM FUNNY AND NOT OKAY IN THE SLIGHTEST BIT.
Shane has lost over 600k followers since his apology video. Morphe has stopped selling his makeup products online and Target are removing his books from stores.