Sophia Grace gives birth to first child
6 March 2023, 17:21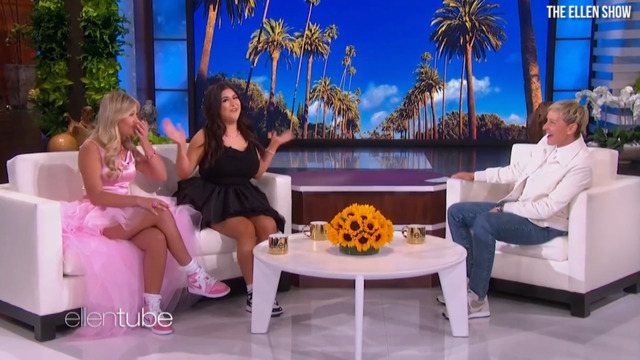 Sophia Grace and Rosie return to Ellen 11 years later
Sophia Grace is officially a mother!
Viral superstar Sophia Grace Brownlee has just announced that she has given birth to her first child with an adorable photo.
In case you've forgotten, Sophia Grace first rose to fame back in 2011 after she and her cousin Rosie covered Nicki Minaj's 'Super Bass'. Their rendition went viral on YouTube and, shortly afterwards, Sophia and Rosie were invited on to The Ellen Show where they sang with Nicki Minaj and viewers fell in love with them. Sophia was just eight years old at the time.
In the years since, Sophia has made a name for herself as a singer in her own right and the 19-year-old is now a mother.
READ MORE: Sophia Grace responds to people saying she's "too young" to have a baby
Taking to Instagram yesterday (Mar 5), Sophia shared an adorable black and white photo of her holding her baby's hand with the caption: "26.02.23". Friends and family were quick to congratulate Sophia. Her cousin and fellow-viral sensation Rosie, who is now 16, commented "I love him so much already" with Ellen DeGeneres adding: "Welcome to the world, Nicki Minaj the 3rd!"
When Sophia originally announced her pregnancy last year, she faced some scrutiny from people accusing her of being too young to have a child. In response, Sophia told E! News: "I feel like 19 is quite young, obviously, to have a baby. But obviously everyone's gonna have their different opinions."
She then added: "I just feel it's about the person themselves. And as long as you feel ready and it's something that you're happy about, then it's really no one else's problem."
Congratulations Sophia!
Munroe Bergdorf Paints A Self-Portrait And Answers Questions About Her Life | Portrait Mode