This Guy Made A Youtuber Video 25 Years Before Youtube
12 November 2015, 17:15 | Updated: 8 May 2017, 17:09
He vlogged before it was even a thing!
56 year old Stoney Emshwiller may well be the first ever vlogger. In fact, this guy was doing it before anyone even knew what vlogging was. He was doing it before youtube existed. Before tumblr existed. Before even the internet existed.
Yep, Stoney was making web videos....38 years ago!
Even as a kid, Stoney was making short movies for his own amusement. Here he is in a very lo-fi Star Trek video.
Super Cute.
Then, in 1977, when he was 18, Stoney filmed himself doing one half of an interview with his future self and now, in 2015, he has filmed the other half of it, answering all the questions put to him by his younger self and posted it to the web.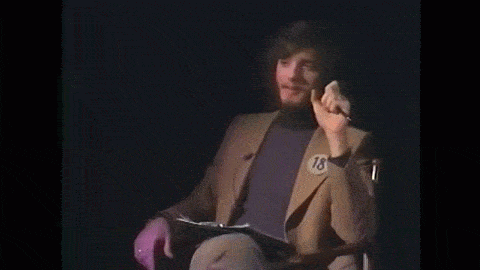 It is not only a really funny and clever idea but this time travelling vlog also manages to be incredibly touching, particularly when young Stoney enquires about how the family are doing in the future and old Stoney simply tells him to 'spend more time with Dad'. Even all those years ago, young Stoney gets choked up over the answer, guessing that it wouldn't be good.
He has now funded a full movie about the project called 'Later That Same Life'.
While we wait for that, check out 4 minutes of the interview below:
Thanks for inventing youtubing Stoney - you're a pioneer!