WATCH: Tyler Oakley Met Michelle Obama's Dogs And Now They're BFFs
25 July 2016, 11:49 | Updated: 8 May 2017, 17:09
Too much cute to handle.
STOP WHAT YOU ARE DOING AND GET READY TO CRY TEARS OF HAPPINESS.
bowtiesaredontblink.tumblr

Our bae, Tyler Oakley, was a special guest at The White House last week to host a panel for the Beating the Odds summit, which celebrates disadvantaged young people heading to college. And on the panel was the First Lady, Michelle Obama, but the real treat was the appearance of First Pups of the United States, Bo and Sunny.
In a video uploaded to his YouTube channel, Tyler and the First Lady talk about the summit, and the First Lady invites Tyler to meet Bo and Sunny and it's super cute. Watch the video below:
Look how happy Tyler looks.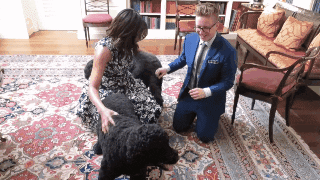 Michelle tries to teach Sunny how to roll over with mixed results.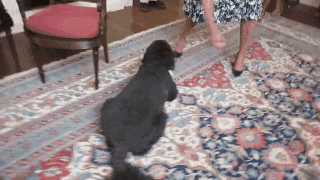 Now when can we head round the Obama's house to play with the dogs?