Does YouTube Have A Diversity Problem?
16 December 2015, 12:41 | Updated: 8 May 2017, 17:09
What do you think?
This week (14 December 2015), an interview with content creator, YouTuber and, now, celebrity Tyler Oakley was published on social sharing site Buzzfeed.
While the piece might not be the most illuminating interview about a content creator out there (we're still reeling from this profile on Vine star Logan Paul), the feature did touch on some interesting points.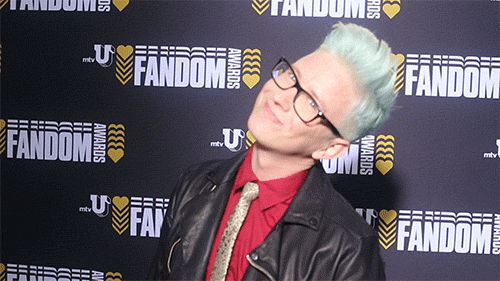 mtv.tumblr.com
On the popular YouTubers the writer, Doree Shafrir, lists a bunch of famous creators that have published their own books, noting, "[t]hey're all white, they're all conventionally attractive, they are all in their 20s or early 30s."
It's here that Shafrir makes her most astute observation. "If YouTube was supposed to democratize entertainment, it's ended up looking a lot like… the rest of the entertainment industry."
Less than 10 years ago, being a 'full time vlogger' wasn't necessarily considered a profession, let alone a gateway to record deals, book deals and the inevitable 'celebrity' that accompanies that. Instead, creators like Charlie McDonnell (charlieissocoollike) were posting videos about their passions, their experiences and so on. At the time, it seemed that YouTube as a platform really was, like the Internet, a place where democracy (perceived anyway) could truly exist. Barriers preventing people of colour, different sexualities and genders didn't exist because, well, there was nothing for them to protect.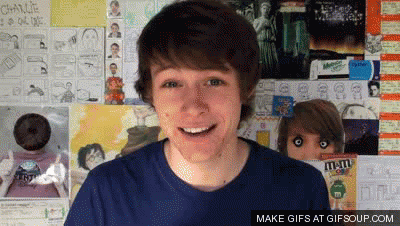 nervousholyghost.tumblr.com
In 2015 things are very different. Like it or not, YouTubers and content creators are held on pedestals and, like in mainstream media, are considered more akin to celebrities than anything else. The idea that you can turn on your computer, fire up your webcam, film a video (with excessive jump-cuts), upload it to the internet and you're off on an adventure is over.
Of course, hard work goes into being a YouTuber and (most) of the current crop of highly subscribed users are grafters; they're travelling, hustling and trying hard to be the best they can be.
Unfortunately, because of the success of some, something that was meant to be accessible and a place to harbour creativity is slowly becoming just another platform where idolisation makes it harder for new users to succeed. It's essentially become like the majority of the entertainment industry, another impenetrable fort of privilege.
According to this list published by Radio Times in February of this year (2015), not one of the top ten YouTubers in the UK is a person of colour. And, according to Wikipedia, out of the most subscribed accounts (minus VEVO accounts), only two, TWO, of the featured users are people of colour.
Now, popular YouTubers such as Hannah Hart, Connor Franta, Joey Graceffa, Troye Sivan and, indeed, Tyler Oakley have all publicly come out as part of the LGBTQ community, which is great. While traditional media still struggles with queer narratives, YouTube seems like a safe space for LGBTQ stories. But, of the five people I've mentioned only one is a woman and they're all cis-gender and white.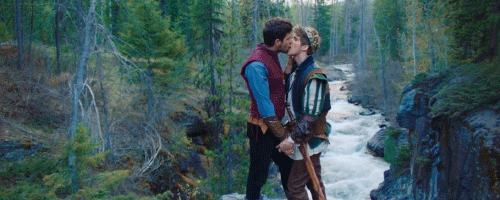 leatherbur.tumblr.com
Of course there are YouTubers of colour, and some popular ones, too. People like Kingsley (who has an impressive 3 million subscribers and 348 million views), Nigahiga aka Ryan Higa (who has an almost unprecedented 15.7 million subscribers), Glozell (who has 4 million subscribers) and Lilly Singh also known as IISuperwomanII (who has 7.3 million subscribers) are all influential on the platform.
So why do we not see these people being promoted on YouTube posters, in bookshops flogging their latest tome or pushing their makeup ranges? Why have very few of these YouTubers reached the pinnacle that, say, Tyler Oakley has?
In an article written this year for Fusion, YouTuber and writer Akilah Hughes notes that even during Black History Month, YouTube failed to adequately promote creators of colour. She highlights that on YouTube's official Twitter feed they sent out 15 tweets promoting black creators while a staggering 167 Tweets were sent out supporting white Youtubers, many of whom have similar interests.
Hughes also points out that during a big IRL advertising push, YouTube only included one person of colour, Michelle Phan, on their billboards.
"There's been times when I've gone to events and I can be standing right next to another YouTuber and be talking — and if you strip away all of the statistics, not that numbers and subscribers are the be-all and say-all, but [it could be someone] I have more subs than, more views than, and I'm thinking, 'what is the only difference between me and this other person?' and it's that I am an Indian female and they are a white male… I've been treated like crap so many times in that situation."

Lilly Singh - Fusion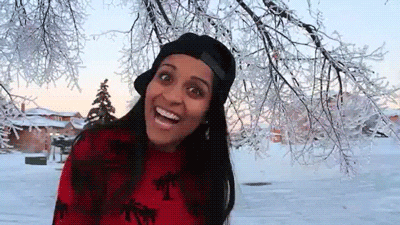 tumblr.com
In the same feature, YouTuber Franchesca Ramsey said that, ultimately, audiences gravitate towards what they know and people that look like them, stating that they "are used to/comfortable seeing POC in very limited or more stereotypical roles". In this way, then, YouTube has become the faux-democracy similar to that of the music industry and Hollywood.
While writing her feature, Hughes did reach out to YouTube who essentially failed to answer her questions about their apparent reluctance to promote YouTubers of colour.
It's interesting that the often problematic, often hilarious, video sharing platform Vine is a place that, while sometimes digitally ghettoised, is more accepting and willing to push POC. Who is the most followed person on Vine? King Bach, a person of colour. Likewise, in the top ten only five of the people are white cis-gender men.
Perhaps Vine's status as inherently democratic - anyone can start a Vine account, all you need is a cheap smartphone and a WI-Fi connection - means it creates a more open, liberating space and that users are more open to different interpretations and people because of that.
Is it, in terms of its creators, somewhat of a utopia?
Vine
Within traditional media and entertainment there seems to be a narrative of women, LGBTQ people and people of colour emancipating themselves from the white, cis-gendered dominated patriarchy. We are, in 2015, in an era where these issues are at the forefront of nearly every discussion, and the music , TV and movie industries are finally paying attention.
YouTube may end up being subjected to the same (boring) narrative as it changes and becomes a new, bigger entertainment entity.
But, it doesn't have to be. As a mixed race member of the LGBTQ community I know I would find the platform more approachable if it weren't so overwhelmingly homogenous.
YouTube is in a unique position where it can help push and diversify its community, helping shape what's popular. Likewise, the audience hold some responsibility, too; they need to realise that their habits need to change.
Essentially, the ball is in YouTube's court and only they have the power to change the story, switch it up and do something different. We await with much hopeful optimism.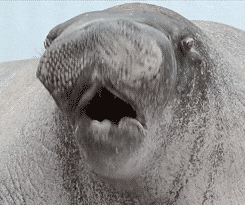 reddit.com