How Much Can You REALLY Trust YouTuber Endorsements?
13 July 2016, 13:15 | Updated: 8 May 2017, 17:09
*detective emoji*
Does anyone else have internet trust issues? I developed mine some time around 2006 and since then it's been side eye city for me. But I'm not just talking about phishing and email hoaxes. I'm talking about everything from influencer endorsements to product reviews. Once money gets involved, can you really trust anyone's "honest opinions" online?
The title of "beauty guru" definitely isn't what it used to be. When YouTube was a wee baby, "beauty guru" referred to the OGs who would throw together a low quality 10 minute video of a "going out makeup look" and call it a day. But, as soon as money began to flood the platform, it became very obvious that many endorsements were not exactly...organic.
Last year The Telegraph reported that a product placement in a YouTube video could cost a company £4,000. Right, so imagine someone telling you to use a lipstick once in a video and that they would pay you £4,000 for the pleasure. At that point, I would endorse a lipstick made of live rats just as long as my cheque cleared in 2-3 business days.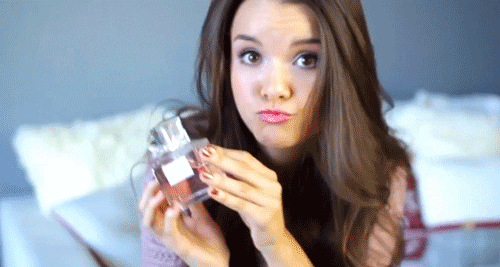 But it's not just beauty YouTubers who participate in the paid sponsorship money mayhem. Last year, it was revealed that some gaming channels were earning as much as $30,000 per video for xbox one endorsements. Whether they loved the product or not, the truth still remains. You can't give someone $30,000 and expect a totally honest opinion from them. Influencers are far less likely to offer up criticisms of a product with $30,000 sitting in their bank account.
While that's all a bit worrying, we also have to look at it from the creator's perspective. YouTube, for a lot of people, isn't just a fun hobby. It's their livelihood. And you can't exactly knock someone's hustle; not in this day and age.
YouTuber Dodie Clark sums it up well in a video entitled "are sponsored videos okay?"
Too long, didn't watch?: Brand deals are okay, as long as creators are honest with their audience.
One such example is Zoella's Book Club. Beneath her video, Zoella warns that her book club recommendations are "paid for advertorials". Here's what that means.
Book publisher to WH Smith: Can we buy a slot on Zoella's book club?
WH Smith to Zoella: Zoella, can you read and talk about this book?
Zoella to 10 million subscribers: Here is a book I read, I think you'll like it.



Sales from one of the books mentioned in this video increased by 94%.
So can you trust every endorsement you see online? Definitely not.
Zoella has always said she believes in everything she endorses and there's no reason to believe she doesn't. But we've all got to make our money somehow and that's where the water gets murky.
It's an inherent conflict of interest to expect someone to give their totally honest opinion on something they've been paid for. But, it gets easier to suss things out when YouTubers are honest with their audiences. And, to be honest, that's all we can really hope for in the age of #SPON #AD.
What do you guys think? Got some tea to spill? Tell us what you think in the comments.