We Review Your Fave YouTuber Books In The PopBuzz Book Club
1 November 2016, 16:29 | Updated: 8 May 2017, 17:09
Is this a line by Alfie Deyes or something we just made up?
Any YouTuber worth their weight in bitcoin has to, at some point in their vlogging career, release some kind of book. Could be a graphic novel, a baking compendium, maybe even a scrapbook with some blank pages thrown in for good measure!
But which of these books is worth your hard-earned cash? We aimed to find out..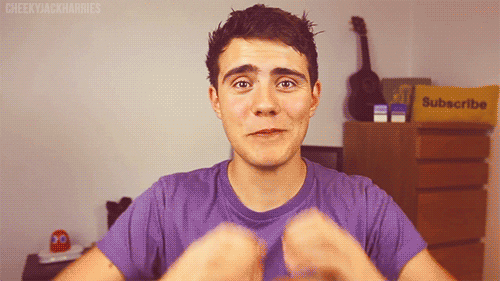 WiffleGif
In the first ever edition of the PopBuzz book club, we examine the latest offerings from Oli White, Tanya Burr and Alfie Deyes with our good friend and YouTube expert Benedict from WeTheUnicorns.com.
Plus, we play a little game of "Is This A Quote From A YouTuber Book Or Something I Just Made Up?" (we'll come up with a catchier title later).
So, what are you waiting for? Ready to join the PopBuzz book club? Click HERE to listen to all the magic in this week's podcast.
Let's shake on it Oli! PopBuzz
You can listen to this week's edition of the PopBuzz Podcast featuring "My Dad Wrote A Porno"'s Jamie Morton and comedian Joe Lycett (jump to 16mins in for all the book club action).
Grab the latest episode (and all our previous ones) at the links below: