12 YouTuber podcasts you need to listen to right now
1 November 2018, 12:44 | Updated: 1 November 2018, 12:56
SoundCloud killed the YouTube star - or did it?
Podcasts are a thing now! Ever since humanity collectively realised that we didn't have to strain our eyes watching a full six-minute YouTube video, we discovered that we could listen to them instead and go about our daily lives uninterrupted by that devilish autoplay function. This is literally us, every single day:
via giphy.com
YouTuber podcasts have been popping up like... well, like YouTuber books. So now that YouTubers are migrating to iTunes and SoundCloud in masses, who should you spend your precious half hour school commute listening to?
1) Not Too Deep with Grace Helbig
Grace, and background co-host Jack Ferry, will save you from inevitable boredom. But we warned: if you don't want people to stare at you on the bus while tears of laughter stream down your face... do NOT listen to this public! Also, if you love a good poop story, this is definitely the podcast for you.

2) Kingsley and Miles Jai's #deceased
Calling all lovers of celebrity gossip, scandal and crazy showbiz news! If you're a fan of Kingsley's sassy Overexposed segments on his YouTube channel, then tune into this spicy podcast. Add some Miles Jai on the side for the hottest of hot takes and BOOM! You've got yourself a winner.

3) Meghan Tonjes and Keith Battista's Adventures in Roommating
Meghan and Keith have arrived in time to serve as your internet mum and dad. From lifestyle advice to body positivity and online dating woes, this podcast has it ALL. Very funny. Much Wow. Must Download.

4) Jenna Marbles and Julian Solomita's aptly titled Jenna Julien Podcast
If you are looking for your everyday, normal, by the book podcast, then you're in the wrooooong place, honey boo boo! Join Jenna and Julien for an unfiltered, occasionally drunk, but always hilarious chat.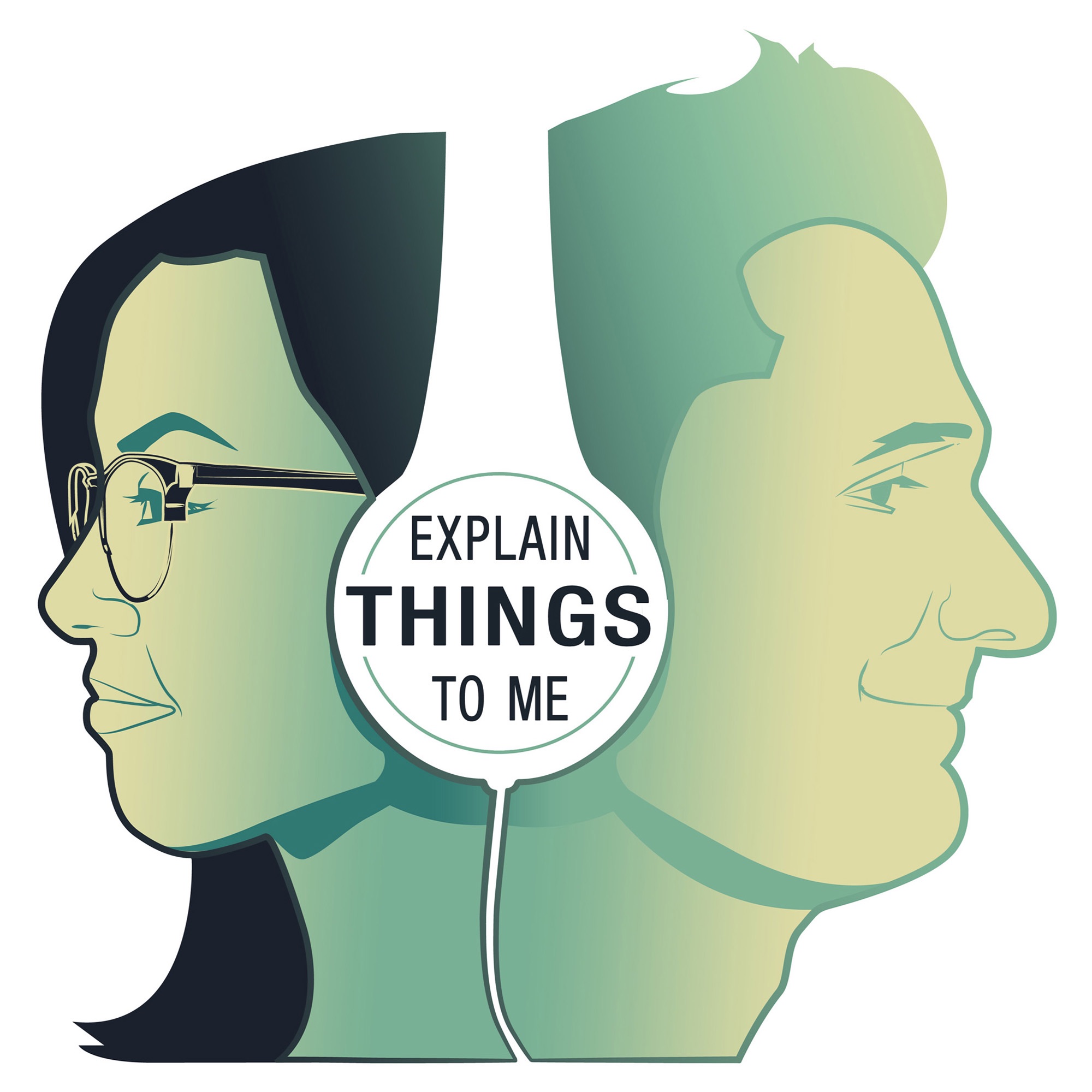 Let Anna and Brad guide you on your path to potential employment. If you've ever wondered what day to day life was like working as a Palaeontologist or a Comic Book Illustrator then this should definitely be on your 'To Download' list. It's like freakin' Career Day but for grown ups! (Available on iTunes)

6) Rhett and Link's Ear Biscuits
Ok so, 'Ear Biscuits' sounds like a horrific disease but we promise it's not! Join Rhett and Link every week as they interview fellow YouTube stars and discuss their own past and/or present personal lives with a great combination of hilarious and serious anecdotes.

7) The Vlogbrothers' Dear Hank & John
Sit back, close your eyes and listen to Hank and John dish out some of their very questionable advice on this podcast. Most of each episode spent answering questions about anything and everything, from whether or not they will be attending a fan's wedding to actual important topics.

8) Tyler Oakley and Korey Kuhl's Psychobabble
Oh, this one does what it says on the tin. Just a couple of psychos babbling about anything and everything. LOL jk, but you should totally download this one - it's the best! We guarantee by the end of the first segment, you'll be in tears of laughter.

9) Mike Falzone and CoffeeGirl (Zoja)'s Welcome To Our Podcast
Listening to Mike and Zoja is like catching up with old friends but with an added bonus... the fact that you don't even need to contribute the conversation. UM, IDEAL!

10) Shane Dawson's Shane & Friends
So when we say nothing is off limits on Shane Dawson's podcast, we really mean it! This is Shane at his MOST unfiltered throughout his hour long podcast. He is joined every week by his HILARIOUS co-host Jessie Buttafuoco and endless celebrity guests, who all join the panel with their outrageous stories. DOWN. LOAD.

11) Ingrid Nilsen and Catrific's Ladies Who Lunch
This BRAND NEW Podcast debuted in the top 10 so you know it's good! Ingrid and Cat are masters at bringing topics that wouldn't usually come up in polite conversation to the table so whether it's sex, relationships or social phobias, your new BFFs are ready and waiting with your answers.

12) Pewdiepie's BroKen Podcast
Pewdiepie joins forces with CinnamonToast Ken for this HILAAARRRRIOUS podcast. You'll find yourself dreaming about the unsolved mysteries of the universe and wondering which insane YouTube star will be joining the panel next. (Available on iTunes)
Got any suggestions? Let us know down below (ooh, that rhymes).